IFA Virtual Town Hall Chat Summary 30 July 2020
The following chat summary is from the IFA Virtual Town Hall on 30 July with Mr. Ricardo Pla Cordero, Ms. Anna Tiefensee and Ms. Elicia Robertson.
Watch the full town hall recording here.
_____________________________________________________________________________________________
Key Resources
Upcoming Events
_____________________________________________________________________________________
Speaker Biographies
M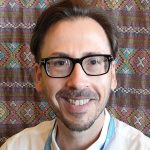 r. Ricardo Pla Cordero works as Protection Officer within the Division of International Protection at UNHCR, where he provides technical leadership on the rights of older persons and persons with disabilities. As a development and humanitarian worker, Ricardo has experience in the design, implementation and monitoring of human-rights programming and in the development of policy and guidance on issues related to the rights of older persons and persons with disabilities.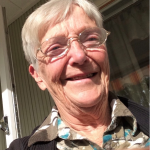 Ms. Anna Tiefensee joins the conversation today as a volunteer of the Red Cross in Sweden.  She previously worked in the profession of nursing and trained at the Red Cross Nursing School in Stockholm.  Anna has been a member of the Swedish Red Cross for many years and participated in various volunteer activities.  In 2016, when an influx of refugees arrived in Sweden, Anna and her local Swedish Red Cross chapter in Bålsta were very active in providing support to refugees.  Anna and her family hosted a Somali refugee for 1.5 years who is now independently living in Sweden and remains friends with her and her family.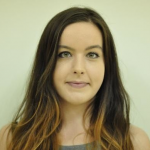 Ms. Elicia Robertson joined HelpAge International as a Humanitarian Protection Manager in November 2019.  Since joining HelpAge she has provided technical protection support to implementing teams globally, promoting quality implementation of HelpAge's humanitarian approach with an aim to increasing the inclusion and protection of older men and women in humanitarian response.  Elicia also has a remit for provision of more dedicated support to humanitarian preparedness and response activities in the Asia and Latin America & Caribbean regions – in January 2020 she led a rapid needs assessment exercise in La Guajira, Colombia on behalf of HelpAge.  Before joining HelpAge, Elicia worked for a number of years with Christian Aid, most recently as a Humanitarian Specialist with a focus on cash based assistance.  In the past six years, Elicia has worked in Bangladesh, Northeast Nigeria, the Philippines, Gaza and Sierra Leone supporting multi-sectoral programming with a focus on mainstreaming protection, inclusion and accountability.
_____________________________________________________________________________________
Community support programs
In Ireland, the Red Cross, police and Gaelic Athletic Association provided community supports to older people isolating in their homes.
The International Telecommunication Union (ITU) made available short but holistic and comprehensive guidelines on how to ensure that digital information, products and services are accessible to all people including persons with disabilities and older persons with age-related functional decline in all UN languages. ITU Guidelines on ensuring accessibility of digital information and inclusion of older people are available here.
In Nigeria the Primary Health Care and Health Management Center (PriHEMAC) has for the past five years aimed to improve the well-being of older people by training older people as Ambassadors who work within organizations they represent to implement and/or improve Age-Friendly practices. A challenge to scaling up this project has been a lack of strategic prioritization of the needs of older people at the national scale.
In South Western Uganda Doctors for Global Health: Kisoro Elders Project has focused on training and supporting Village Health Workers to provide care services in the community such as monitoring disease and delivering chronic disease medications to older people.
In Israel, Matav has created short videos to help educate caregivers and older people, particularly migrants, on issues around COVID-19 in different languages.
Well trained caregivers are essential in supporting older people in rural Uganda; an example is given of a participant's mother aged 104 years who remains active and contributes to her community.
Policy frameworks to support older people
The campaign to achieve a Convention for the Rights of Older People continues and is gathering strength through combined efforts of civil society organizations including HelpAge International, IFA and others working with the Global Alliance for the Rights of Older People (GAROP).
In Ireland, older people are not specifically mentioned in universal treaties and are rarely mentioned in commentary or recommendations made by the Committees established to monitor compliance with the treaties. Age Action Ireland works to advocate for implementation of such a convention.
Some humanitarian actors have stated that applying humanitarian principles neutrally means not singling out any group over another, which is why older people are not identified as a priority group.
Opportunities for engagement
Who are the key member states and donors that civil society organizations can target and work with to ensure inclusion of older people, and what specifically should be their ask?
It is important for all parties to collaborate in order to jointly advance work underway to improve inclusiveness for older persons.
It may be helpful for international agencies such as UNHCR to identify the top 3 issues that have an action plan, and suggested channels for engagement with civil society organizations.
Older people in emergency settings is not a focus area identified at UN Open-Ended Working Group. Civil society organizations and National Human Rights Institutions (NHRIs) could lobby for member states to table this for discussion.
What are opportunities to work with HelpAge or other international organizations to increase engagement of older people and influence policy-making in Nigeria?
Inter-agency and interdisciplinary collaboration and communication about current work supporting vulnerable populations may increase opportunities for alignment on issues affecting older people.
Voices of older people
Personal views regarding the needs and challenges facing older people across the globe and in various socioeconomic contexts differ and there is value in exploring these perspectives.
Some of the challenges facing older people during the COVID-19 pandemic have included food insecurity, challenges in accessing medication and health services for older persons with chronic diseases, and fear of contracting COVID-19.
Improving health workers' education on physical and health challenges facing older people, while also emphasizing the contribution and value that older people provide to their communities, is an important step in improving understanding of the needs of older people.
Older people should be able to advocate for their diverse needs and share their unique perspectives and lived experiences. It would be beneficial for more older people to be featured as speakers in international fora and virtual webinars.