2022 Nominations to the Board of Directors – International Federation on Ageing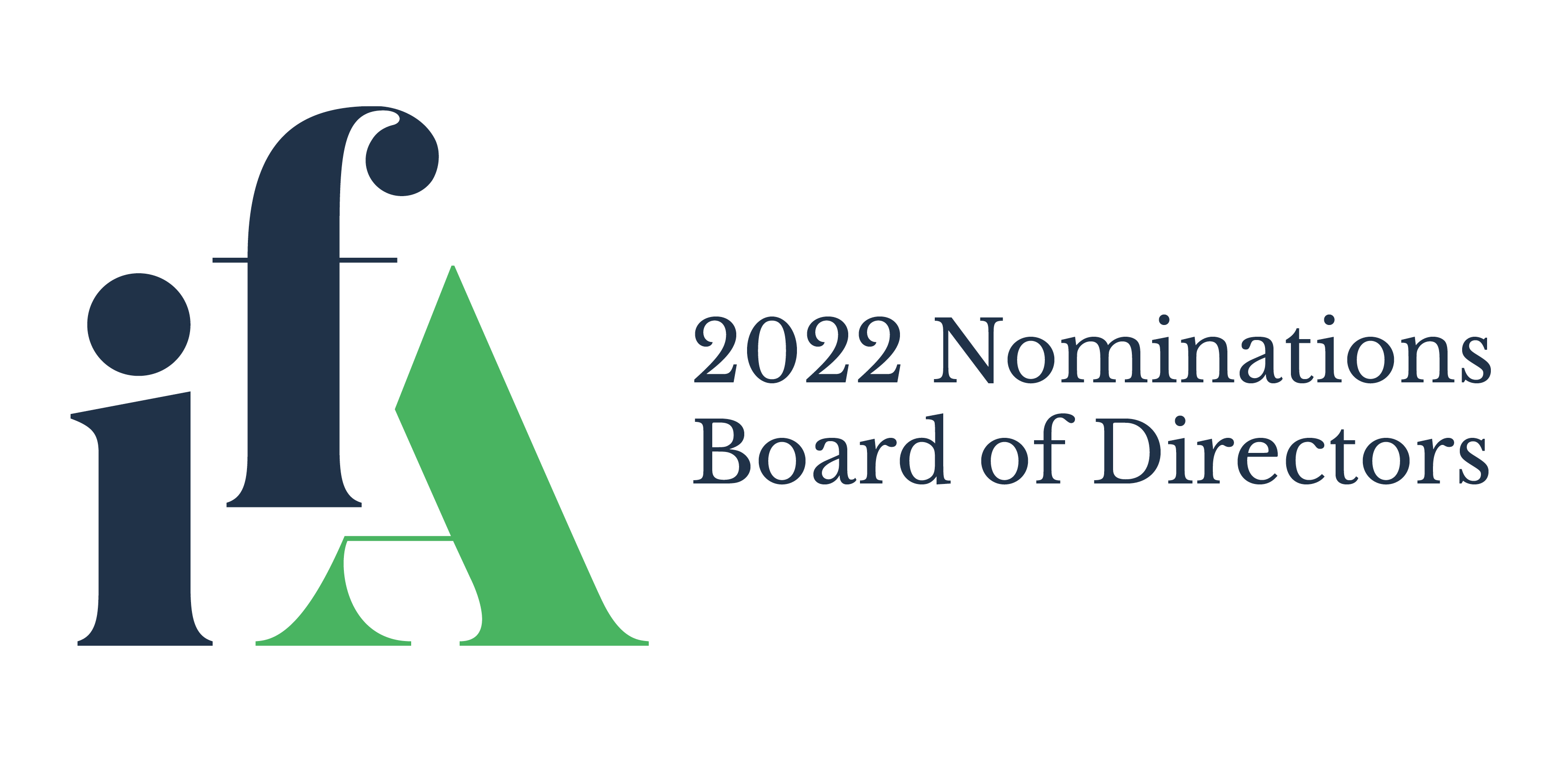 NOMINATION PROCESS
• Nominations to the Board must be sent via the form below or e-mail to the Chair, Nominating Committee, c/o Secretary-General, 1 Bridgepoint Drive, G.238 Toronto ON, M4M2B5 – Canada
• Full members of the IFA can make nominations and stand for election.
• The nomination process includes a formal statement of candidacy which is accepted by the Secretary General on behalf of the Nominating Committee. Details of the process and necessary documentation are on the IFA website or can be obtained directly from the Secretary General.
• All correspondence concerning nominations is confidential.
• The list of nominees will be sent to full members for voting purposes. The successful candidates will be announced at the Annual Meeting scheduled for the 11th of December 2022.
INFORMATION RELATED TO THE BOARD AND DIRECTORS
• The working language of the Board of Directors is English, with papers in English and meetings conducted in English.
• The IFA is not in a position nor is it a policy to reimburse travel and accommodation costs of Directors.
• The IFA Board of Directors meets at least twice per year and depending upon the circumstances virtual and/or in-person.
• Directors are expected to make an active contribution as outlined in the Governance Manual to the work of the IFA between meetings and attend at least one meeting per year.
• For more information about the role of Directors or practical information about involvement, please contact the Secretary-General. The IFA welcomes informal enquiries regarding the nomination process.
• Final closing date for all the relevant information to be received is 27th October 2022. Late applications will not be accepted.
Dr. Jane Barratt, Secretary General
jbarratt@ifa.ngo
Nomination
Director, International Federation on Ageing (IFA)
IFA full members are qualified to nominate and be nominated to the IFA Board of Directors. Please follow the instructions below.
1. Complete the form below
2. Submit a statement of candidacy by responding to the three questions below
3. Submit a brief biography (250 words) and photograph (jpg).
4. Press the SUBMIT button at the bottom of the page. If you have any questions, please contact Dr. Jane Barratt (jbarratt@ifa.ngo)