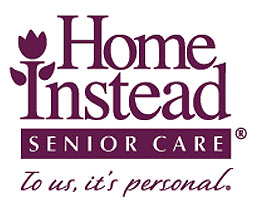 The Home Instead Senior Care family network of locally owned franchise offices was developed with a passionate desire to be your trusted in-home care agency, to help your family keep your aging mother, father, grandparents or friends in their home as they grow older. No matter where a senior lives, in their home, in an assisted living facility or even a nursing home, Home Instead Senior Care is currently providing millions of hours of senior services annually through a network of 900 franchise offices throughout the United States, Canada, Ireland, United Kingdom, Portugal, Switzerland, Japan, Taiwan, Australia, New Zealand, Germany, South Korea, Finland, Austria, Northern Italy and Puerto Rico.
The world will soon have over one hundred million individuals over the age of 65, and Home Instead Senior Care desires to help many of those individuals by providing non-medical based, home care services to those who desire it.
Founded by Paul and Lori Hogan Home Instead, Inc. began serving seniors in Omaha, Nebraska, as Home Instead Senior Care in 1994. It was Paul Hogan's own family experience caring for his grandmother that made him realize the need for non-medical home care and elder companionship services to help seniors live independently at home. In June 1995, the company began franchising. By 1998, Home Instead Senior Care had grown to 99 offices and was recognized by Entrepreneur magazine as one of the 100 fastest growing franchise companies in the United States. In 2000, Home Instead Senior Care began international development with the opening of an international partner relationship in Osaka, Japan with Duskin Corporation.