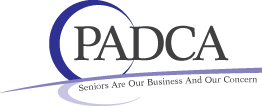 PADCA is a dynamic non-profit organisation based in Pietermaritzburg. It was started in 1948 by concerned individuals to assist senior citizens with difficulties when collecting their pensions. In the intervening years it has grown to a substantial organisation caring for 600 seniors under roof and impacting 3000 seniors in the community.
Pietermaritzburg and District Council for the Care of the Aged is currently a leader in senior care in South Africa and a resource of choice for senior citizens and their families. PADCA supports people through the aging process, offering a continuum of services and care for seniors across the whole financial spectrum.
The Council offers the hand of friendship to fellow organisations in the sharing of knowledge, expertise and resources and is active on various forums to continually uphold standards and the rights of senior citizens.
For more information please visit the website.