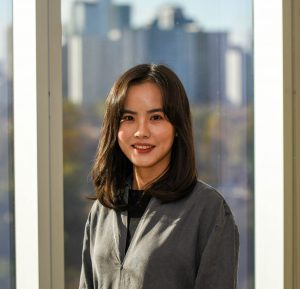 Yifan joined the IFA team as a Project Officer in August 2019. Yifan holds a Bachelor's Degree in Social Work from Huazhong University of Science and Technology. Her interest in gerontology and passion for serving older people has been developed ever since she was an undergraduate at the university. Yifan served her first internship for Translating Research in Elder Care (TREC) program at the University of Alberta, where she assisted with a systematic research of multimorbidity and associated consequences among western Canadian nursing home residents. In her final year of undergraduate, Yifan initiated an awareness campaign to reduce stigma and discrimination against the elderly who have leprosy-related disabilities and deformities.
Yifan later earned a Master's Degree in Public Health from the University of Toronto, with a specialization in Health Promotion and Aging Across the Life Couse. Graduate studies have equipped her with knowledge and skills in health research, health promotion practice, policy advocacy, and community development. Yifan had an opportunity to advance her analytical skills through the work as a research assistant in WHO Studies on Global Aging and Adult Health (SAGE) at Shanghai CDC, where she conducted a cross-sectional study identifying the lifestyle factors associated with cognitive function among Chinese elderly.
Yifan is thrilled to embark on a career at IFA where she can positively impact the health and well-being of older people around the world.
_________________
Contact:
+1 416 342 1655
yzheng@ifa.ngo