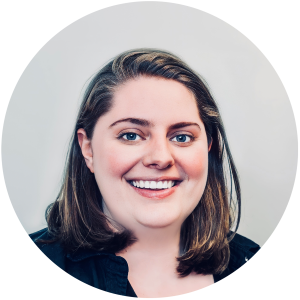 Anna Sangster joined the IFA team as a Project Officer in 2019. She recently graduated from the Dalla Lana School of Public Health with a Master's in Public Health specializing in Behavioural Health Sciences and Addiction Studies. Anna also hold an Honours Bachelor of Science from the University of Toronto where she double majored in Biological Anthropology and Psychology. It was during her undergraduate degree that Anna's interest and passion in the social determinants of health and health equity became a driving force for her future academic and career aspirations.
Through her placements at the Centre for Addictions and Mental Health (CAMH) and previous work experience with a local non-profit, Anna has been able to further cultivate her interest in social justice as well skills in project development, research and stakeholder engagement. Anna's work has allowed her to participate in innovative projects where co-production and co-creation, with both youth and individuals with lived experience of substance use and mental illness, were foundational.
These professional experiences as well as her academic background solidified her dedication to the exploration of the social determinants of health and her desire to uphold the principles of diversity and inclusion. Anna is thrilled to be working with an organization which is proactive in their advocacy efforts and looks forward to the opportunity to leverage her diverse skill set and work collaboratively to improve the lives of older persons around the world.
_________________
Contact:
+1 416 342 1655
asangster@ifa.ngo