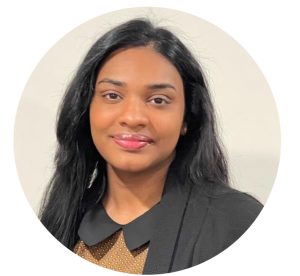 Delina joined the IFA team as a Project Officer in 2023. She holds a Masters in Management of Applied Science in Global Health Systems from the Schulich School of Medicine & Dentistry at Western University. She also received her Bachelor of Medical Sciences from Western University, with an Honours Specialization in Interdisciplinary Medical Sciences
Delina is an aspiring global health advocate with a passion for designing and implementing sustainable solutions to improve health outcomes for all. She completed a practicum in Uganda where she had the opportunity to lead a health promotion campaign to highlight the barriers of maternal health and the causes of obstructed labour. Her experiences have equipped her with strong project management skills to design policies and programs using a systems-based approach to achieve equitable healthcare.
She is a passionate Toronto Blue Jays and Raptors fan, loves reading, traveling and knitting.