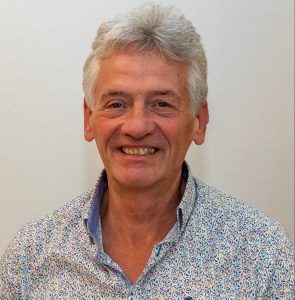 Ad van Berlo is both, mechanical engineer (1980) and psychogerontologist (1997).  He has a Ph.D. in biomedical technology (1985).  He worked in industry in R & D and marketing up to 1991, in the field of biomedical technology.
From 1991 on he is working in the area of smart houses & e-health, currently as CEO and R&D manager at Smart Homes.  This organisation was founded by Ad van Berlo in 1998 and has become the Dutch national expert centre for Smart Houses and Smart Living. Smart Homes is currently participating in several European funded Ambient Assisted Living and eHealth projects.  In these projects, Smart Homes is involved in investigating user requirements, process design, technical integration, validation and evaluation in trials with smart home technology, robotics and telemonitoring of persons with chronic conditions.
Overall, Ad van Berlo has 28 years of experience in smart home technology, smart living, care technology, e-health and telemedicine, particularly for ageing and care for older people. He was chair of the Forum Programme Committee of the AAL Forum 2012 (1,700 participants) in Eindhoven, the Netherlands.
From 2018 up to now, Ad van Berlo is an external advisor for care technology development and up-scaling at Tante Louise, one of the leading innovative care organisations in the Netherlands.