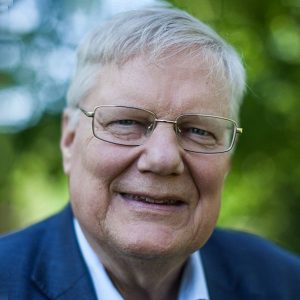 Bjarne Hastrup (M.Sc.Econ.) is CEO and founder of DaneAge Association.  Under his leadership, DaneAge has grown to almost 830,000 members (a large number compared to the total population of 5.5 million).
Mr. Hastrup is very active in the debate on social welfare in Denmark and has, being a prolific writer, published a number of books and articles on the topic.  He teaches at the University of Copenhagen in Social Policies and The Danish Welfare Model.  Mr. Hastrup has been a founder of a number of firms and organizations and has experience as a board member in many Danish companies and associations. 
Mr. Hastrup also founded a number of firms and organizations in Denmark. Furthermore, Bjarne Hastrup has been very active in the international arena, as President, the International Federation of Ageing and formerly in the AARP Global Network.  The Knight's Cross 1st class of the Order of Dannebrog, one of the Danish royal family's most prestigious orders for civilian Danes was recently awarded to Mr Hastrup.