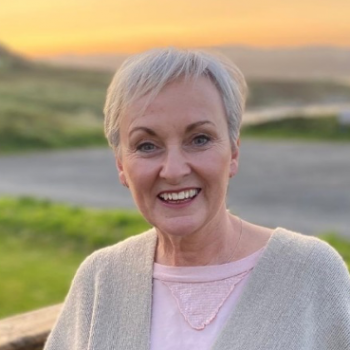 Siobhan Casey is the Director of Marketing & Business Development at Age NI and is a Senior Atlantic Fellow for Equity in Brain Health at the Global Brain Health Institute.
Driving change in the ageing agenda to improve the well-being of older people is central to her work. Recent service innovation successes include:
Developing and securing funding for: new programmes for people living with dementia, mild cognitive impairment and older people who are isolated as a result of COVID-19
Leading a three-nation programme to support Age at Work
Creating high profile campaigns and partnerships to combat loneliness and promote healthy ageing
In Nov 2019, she was appointed to the UKRI Healthy Ageing Advisory Committee.
A recognised business leader, consultant and trainer, prior to joining Age NI, she provided consultancy and training in business development and marketing to over 400 businesses / organisations across Northern Ireland.  She also held a range of pan-European marketing and sales management positions with Fruit of the Loom Europe before being promoted to Corporate Communications Director.  Previous to this, Siobhan was a Director of Derry Boston Ventures, based at the World Trade Center Boston where she was responsible for establishing joint ventures and inward investment opportunities for 35 small / medium size businesses with companies in Boston.
Academically, Siobhan has obtained a range of post-graduate qualifications in Business (University of Wolverhampton): European Marketing (University of Leuven, Belgium); Entrepreneurship (Boston College); Sustainable Investment (Ulster University) and Equity for Brain Health (Trinity College Dublin & University College San Francisco).