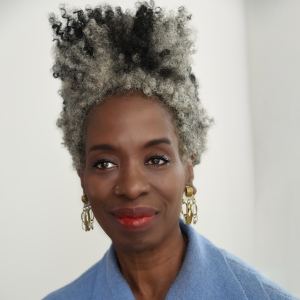 Elizabeth White, author of 55, Underemployed, and Faking Normal (Simon and Schuster, 2019), is an age solutions advocate for older adults facing uncertain work and financial insecurity. Ms. White is a frequent guest blogger and keynote speaker at conferences and workshops and has been named one of the top 50 influencers on aging in the U.S..
Her essays and work have appeared in publications like Barron's, Forbes, The Huffington Post, MarketWatch, Next Avenue, and The Washington Post. She has been featured prominently in three segments on the PBS NewsHour. Her TEDx Talk has been elevated to the main TED stage where it has garnered over 1.9 million views. Ms. White has been featured on the TED Radio Hour and was recently invited to testify before the Senate Special Committee on Aging.
Ms. White served as Special Advisor to the Executive Director at Senior Service America. Before joining SSA, she was the Chief Operating Officer of a mid-size NGO focused on improving quality of life in Africa. There, she managed 1,200 staff via 7 direct reports and operations in 18 African countries.
Ms. White is an entrepreneur, having co-founded and led a chain of decorative home stores in Washington, DC, Philadelphia, and New York. She was named Retailer of the Year by the National Retail Federation, the largest retail trade association in the world, where she later served on the Board of Directors. Ms. White served as Senior Diversity Advisor to the CEO of the Calvert Group, a socially responsible investment firm based in Washington, DC. There she co-authored the Calvert Women's Principles, the first global code of conduct for corporations focused exclusively on empowering and advancing women in the workplace.
Ms. White earned an MBA from Harvard University, an MA in International Studies from Johns Hopkins University, and a BA in Political Science from Oberlin College. She began her career in international development at the World Bank where she was recruited through the bank's highly prestigious Young Professionals program.
Ms. White resides in Washington, DC.