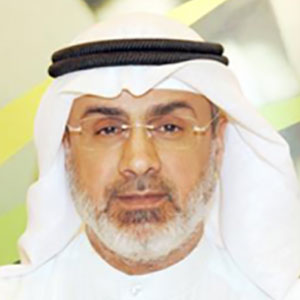 Mr. Nasser Al Alyyar, studied Management Science at Kuwait University and worked as Director of Public Relations for ten years. He was the Head of the youth sector at the General Authority for Youth and Sports for eight years and chaired the Arab Youth Hostel Union for nine years.
Mr. Alyyar have volunteered for charitable humanitarian work since 2008 as Secretary of Khair al Kuwait Charity Organization and is now the Chairman of the Organization. He participated in the reconstruction of sports in Kuwait after the Iraqi invasion in 1990. Through his membership in the Kuwait Olympic Committee, which lasted eight years and he was the treasurer of the Kuwait Football Association from 1986 to 1989.
Mr. Alyyar participated in the meetings of the Geneva Forum in 2018 under the umbrella of the United Nations.  Also, he was the author of the idea of ​​a letter to the brother orphan, which will be circulated and applied in all Arab countries 2020 and now he is working on developing a bank to serve the elderly in Kuwait.