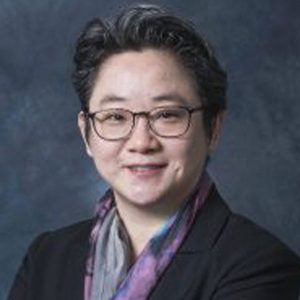 Ms. Grace Chan is the Business Director of the Hong Kong Council of Social Service (HKCSS). She heads the newly formed unit, "Innovation and Technology for Ageing" (ITA) in 2017. She is taking the lead in enhancing the development of gerontechnology in Hong Kong, engaging sectoral dialogues and collaborations in driving-related government policy development, improving confidence and capability and life quality of "ageing in place" among older persons and carers together with increasing public awareness and participation.
Grace is a social worker by profession with over 24 years' working experience in the social welfare arena. She is a member of the Board of Directors and International Vice President of The International Federation of Ageing (IFA).  She was formally invited as a member of the Strategic Advisory Group for the WHO Global Network of Age-friendly Cities and Communities in 2013.
In Hong Kong, Grace is a former member of the Elderly Commission. Her areas of expertise include dementia, caregiving, long-term care, Age-friendly Cities and Communities, elderly participation, lifelong learning and innovation and technology for ageing. Grace graduated with a Master of Social Work from The University of Hong Kong and has been working for HKCSS since 2006. Prior to establishing ITA in 2017, she was the Chief Officer of Elderly Service in HKCSS .
In 2008, she engaged different sectors and led the writing of the Hong Kong Plan of Action on Aging. It is now considered a localized plan to support the implementation of the Madrid International Plan of Action on Ageing and the local agenda for social work and development between 2010 and 2020. In 2000, she was awarded The Outstanding Social Worker in Hong Kong. In 2019, she was awarded as Ageing Asia Global Ageing Influencer 2019, in honouring the outstanding achievements of the most influential leader impacting ageing in the Asia Pacific.