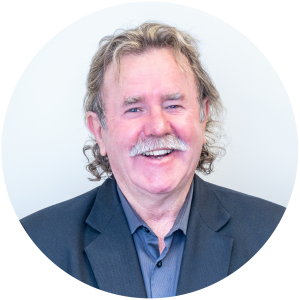 Greg Shaw has a science and health administration background and is the Director, International and Corporate Relations for the IFA. Prior to joining the IFA he held senior management positions within the Australian Government in the Department Health and Ageing. He holds appointments with the Ontario Securities Commission Senior Expert Advisory Committee (SERC), the Toronto Police Service Community Advisory Committee and the City of Toronto Advisory Committee on Long-Term Care & Services.
Since joining the IFA in 2003 he has had responsibility for the development of the Building Capacity in Health Care Programs in Africa, worked closely with the South African Human Rights Commission to establish an older person's forum in that country and in 2010 worked with the Government of Mauritius on the establishment of an Observatory on Ageing.
He represents the IFA at the United Nations, works closely with government and has responsibility for IFA elder abuse initiatives. Elder Abuse initiatives have included the development of educational toolkits targeted towards youth, an International Forum on Sexual Safety of Older Women and in 2013 lead a high-level meeting to examine issues of financial abuse of Canadian seniors.
Greg has worked with other Civil Society Organizations on the Global Thematic Consultations on Population Dynamics (Post-2015 Development Agenda) to ensure the needs of older people are recognized. A current priority for 2019 is the IFA Copenhagen Summit on Cognitive Reserve (Denmark) – a platform launched in 2015 that responds to major gaps in ageing on a world stage, and other knowledge mobilization initiatives on vision health and adult immunization.
His responsibilities include Age-Friendly Cities/Communities (AFCC) initiatives within the IFA and providing technical advice and support to government and others engaged in age-friendly program development.  A recent Memorandum of Understanding (MoU) for a new city development in China, ongoing AFCC work with the city of Akita in Japan and more recently delivering a series of AFCC workshops in the Republic of Iran are a testament to his expertise.
_________________
Contact:
+1 416 342 1655
gshaw@ifa.ngo