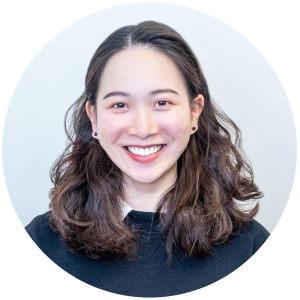 Jasmine (Chinese name: Zhijing) joined the IFA team in 2022.
Jasmine joined the IFA team in 2022. She has an Honours diploma in Publishing and Computer Editing Technology from Dongguan Polytechnic in China, a Certificate for Communication Studies from the University of Fo Guang, Taiwan, China, and a Diploma in Media Communications from Humber College, Canada, where she graduated with honours.
Jasmine's curiosity constantly drives her to explore new activities, industries, customs and cultures. She had experience working for Dongguan TV station, an advertising agency in China, and the Vaughan Film Festival, as a volunteer in Canada.
She is a detail-oriented multimedia creator who is also an accomplished photographer, videography, designer, and social media creator. As such, she is a tirelessly driven professional driven to succeed while possessing vital collaboration skills and knowing when to take time and enjoy the moment. As an observer of human nature, Jasmine is a keen storyteller who views her world through the lens of a documentary storyteller.
In her free time, Jasmine loves to explore Canadian sports and connect with nature through skiing, skateboarding, snowboarding, swimming, cycling, rock climbing, hiking and camping. She also has a passion for music, films and books.
Jasmine has an unbridled passion for all people, cultures and experiences. Given time with anyone reveals stories and experiences with which we may all relate.