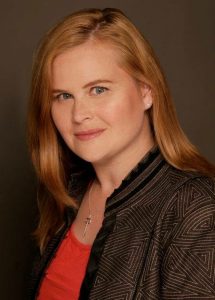 Joni enthusiastically joined the IFA as Projects and Events Officer in 2021. With a primary background in event management, she comes to the team with over 20 years' experience in both the corporate and not for profit sectors.
After graduating University with an Honours Bachelor of Arts in Anthropology, Joni pursued her love of travel by moving to Japan as an ESL instructor. Once she returned to Canada, she began her event management career in a not for profit association and rediscovered her passion for service to community. Since then she has worked diligently to hone her skills in event and project management, operational policy and strategic planning.
As a staunch advocate of human rights, her work and volunteerism have contributed to issues facing refugee populations, LGBTQI+ peoples and gender inequality. She is has a particular interest in issues facing ageing LGBTQI+ adults, employment equity for older adults and Long Term Care.
When not working, Joni is likely gardening, cross-stitching or watching Dr. Who re-runs (very occasionally all at the same time). She lives in North York with her husband; school aged son (the only thing that grows faster than her weeds!), cat and dog.