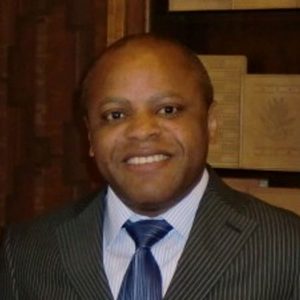 Ayuk Eyong Christian works as a consultant with the Medical Corporation Junkei-kai in Akita City, Japan. He also serves as Vice President of the Friends of IFA (FOIFA) Japan. He has vast experience attending and participating in events on ageing, bringing with him an understanding of issues faced by all people as they age. His experiences have added value to his management skills, allowing him to lead the organization of two successful events on ageing in Akita City, Japan and Yaoundé, Cameroon.
Mr. Christian is the co-founder of the Cameroon Association on Ageing, a not-for-profit organization that seeks to address issues around elderly people in Cameroon. He is also an ambassador to the Regional Center for the Welfare of Older People. He is the Board Chairman of the Cameroon Consortium of NGOs on Ageing (CCNA). He currently serves on the Board of the IFA as the Regional Vice President, Africa.
Mr. Christian was born and raised in Cameroon and currently lives and works in Japan. He is a graduate of the University of Buea, with a BA in English and Performing Arts.