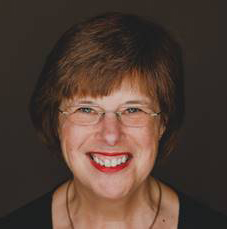 Ms. Marks is the Chief Executive of the Wales Council for Voluntary Action. She leads the independent national membership body for the third sector in Wales and sits on several advisory committees covering a range of social and economic policy themes.
Ms. Marks joined the International Federation on Ageing in 2008, when she was appointed the Older People's Commissioner for Wales. She created the world's first public body with legal powers to champion, promote, and protect the rights and interests of Wales' 600,000 older people.
Ms. Marks' previous appointments include Director of RNIB Cymru and Chief Executive of Chwarae Teg. Her professional career includes human resources and change management, equality and diversity management, corporate social responsibility, and business development. In 2014, on behalf of the Welsh government, she undertook an independent review of the health care inspectorate in Wales.
Ms. Marks holds a number of voluntary appointments and was awarded the MBE in 2007 for her services to welfare to work.