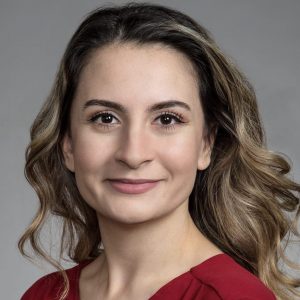 Prior to joining the IFA team in November 2020, Petek has worked in diverse government, nonprofit and private sectors on a variety of issues including human rights, community capacity building, developmental disabilities, violence, complex health needs, food insecurity and poverty.
Petek holds an Honours Bachelor of Arts, double majoring in Criminology and Human Rights & Human Diversity from Wilfrid Laurier University.
Petek obtained her Master of Public Policy in Spring 2020 from the University of Toronto, Munk School of Global Affairs and Public Policy. During her studies at Munk, she was selected to receive a summer internship with the Ontario Government through the Ministry of Children, Community and Social Services, where she was able to lead independent research on how different sectors impact the wellbeing of marginalized populations and assist in the creation and evaluation of evidence-informed decision making for major policy transformations for gender-based violence and developmental disability services.
Petek is passionate about social justice issues, and strengthening equality and inclusion for marginalized populations like older persons.
Besides being nostalgic and collecting vinyl's in her free time, she also enjoys taking road trips with her family including her dog, Buddy and capturing photos of her adventures.