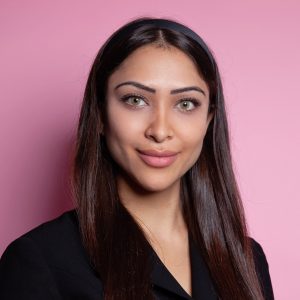 Prior to joining the IFA team in October 2020, Sheila worked with a variety of stakeholders in the healthcare and government sector. At the Organizational Renewal Directorate with the Ministries of Community and Social Services and Children and Youth Services, she coordinated workshops with Subject Matter Experts to focus on best practices across the province and support organizational change. Most recently, Sheila worked with the Ministry of Health and Long-Term Care (MOHLTC) as a Rights Advisor to co-ordinate rights advice for psychiatric patients in Ontario.
Sheila completed a Master of Public Administration in 2017 at the Queen's University School of Policy Studies in Kingston, ON. Prior to attending Queen's University, Sheila attended Western University for her Bachelor of Health Sciences where she was able to build her passion for public health and policy. During her studies, she completed an internship with the World Health Organization (WHO) in the area of non-communicable diseases (NCDs), specifically focused on nutrition and food labelling. She is passionate about the IFAs' Vaccines 4 Life (V4L) project focused on improving the uptake rates of adult vaccination globally.
In her free time, Sheila goes on hikes or walks, enjoying anything in the outdoors. She also enjoys walking her dog, Benson.
_________________
Contact:
samri@ifa.ngo