Ms. Helen R. Hamlin, New York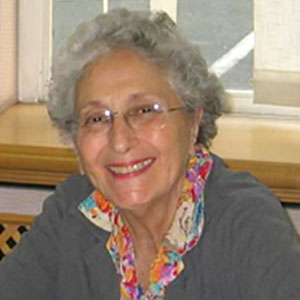 Ms Helen R. Hamlin has represented the International Federation on Ageing at the United Nations since 1991. There she served as Chair of the Non-Governmental Committee on Ageing from 1997 until 2003. Ms Hamlin was instrumental in the Committee's involvement with the Division for Social Policy of the UN Department of Economic and Social Affairs in the development of the conceptual framework for the 1999 International Year of Older Persons. During preparations for the Second World Assembly on Ageing, she was a member of the International Planning Committee for the parallel NGO World Forum and represented the NGO community in addressing an Assembly plenary session. Ms Hamlin was an observer during the preparations for the Berlin Regional Implementation Strategy (RIS) and participated in planning the NGO response to that meeting held in Berlin in September 2002. She currently is a member of the Economic Commission for Europe International Task Force to implement the Berlin document.
Ms Hamlin received her master's degree from Columbia University School of Social Work. She has been a social worker for nearly sixty years, specializing in gerontology for the past forty years. She has held positions in a variety of agencies, including Director of Social Services in a multi-service community-based agency. After retirement, she became the Project Director of an intergenerational junior high school project for which she was inducted into the Hall of Fame.
Ms Hamlin has been an adjunct lecturer and a field supervisor in social work at York College of the City University of New York. She has developed and presented educational programs for agency staff and community groups in home care services, care giving and advocacy development. In the 1970's, she served for four years as Chair of the New York Citizens' Committee on Aging.
She is a founding member and Vice President of an organization which has promoted self-advocacy for older persons and developed an assisted living apartment house in New York City. She is on the Board of several social agencies devoted to services for older people; she is a founding member of a statewide multigenerational organization. Ms Hamlin has published articles on a variety of topics related to gerontology in national and international journals. She is a Fellow of the New York Academy of Medicine, a member of the Council of Advisors for the Brookdale Center on Healthy Ageing and Longevity (Hunter College) and in 2007 received the Walter Beattie Award from the State Society on Ageing of New York. In 2008 Helen was the recipient of the Gray Panthers Maggie Kuhn Award and the IFA Presidents Award for her contributions in the field of ageing.