Mr. James C. O'Neal, New York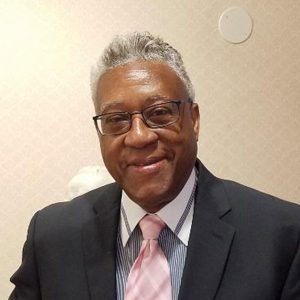 Mr James C. O'Neal is an independent consultant on older adult issues. He began his community healthcare career with Oxford Health Plans and assisted in establishing VNS CHOICE Managed Long-Term Care Plan at the Visiting Nurse Service of New York in 1998, where he worked for over 13 years. James was Director of Community Outreach at CenterLight Health Care (Beth Abraham) for 4 years until he retired in January 2015. He continues to promote healthcare education and community social services in ethnic and immigrant communities in New York City.
Mr O'Neal is a Past President (2003) and current Board Member of the State Society on Aging of New York (SSA). He is a Board Member of Neighborhood SHOPP (senior centers and services), the Washington Heights/Inwood Interagency Council on Aging, the Public Health Association of New York City, and is President of the Bronx Interagency Council on Aging (BRICA). For over 10 years, James served as co-Chair of the Adult Immunization Coalition of the Department of Health & Mental Hygiene of New York City, and was on the Advisory Board of the HUD sponsored "Healthy Homes, Health Seniors" Community Study conducted by Columbia University's Mailman School of Public Health. James was appointed a Member of New York Governor Mario Cuomo's Advisory Committee for the Aging for a term to expire July 5, 2018. In January 2018, Mr O'Neal became a United Nations Representative for the International Federation on Ageing.
James has been honored by the Council of Senior Centers and Services of New York City (now named LiveOn NY) with its Community Leadership Award, in addition to several other community service awards including: Korean Community Services of Metropolitan New York, the Chinese American Planning Council-Nan Shan Senior Center, the United Hindu Cultural Council of North America Award for Outstanding Community Service in Queens, India Home's Friendship Award, and Jamaica Service Program for Older Adults (JSPOA) Community Service Award. In October 2014, Mr O'Neal was the recipient of the Advocate for Older Adults Award from SSA. In October 2016, he was presented the Walter Beattie Award for outstanding contributions and commitment to the work of the State Society on Aging of New York.
James O'Neal is a BA graduate of Franklin & Marshall College, Lancaster, PA, and earned his MA from New York University in New York City.