Impact of Emerging Policies on the Vision of Older Canadians

3:00 – 3:04 pm
Welcome and Setting the Scene for Vision Health Month
Chair: Dr. Jane Barratt
Secretary General, International Federation on Ageing (IFA)
3:04 – 3:10 pm
Eye See You (ESY) Program: Advocating for Options in Eye Health
Ms. Urvashi Rathod
Policy & Project Coordinator, International Federation on Ageing (IFA)
3:10 – 3:25 pm
ASBM/IFA Canadian Ophthalmologist Biologics/Biosimilars Study
Mr. Michael Reilly
Executive Director, Alliance for Safe Biologics Medicines
3:25 – 3:40 pm
Impact of Biosimilars Policies on Patient Care
Ms. Sylvie Castonguay
Executive Director, Association Québécoise de la Dégénérescence Maculaire
3:40 – 3:55 pm
Discussion: Informing Biosimilar Education and Policy
Moderator: Dr. Jane Barratt
Secretary General, International Federation on Ageing (IFA)
3:55 – 4:00 pm
Concluding Remarks
Chair: Dr. Jane Barratt
Secretary General, International Federation on Ageing (IFA)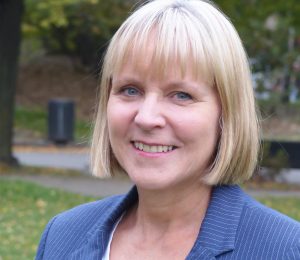 Ms. Sylvie Castonguay
Executive Director, Association Québécoise de la Dégénérescence Maculaire
Sylvie Castonguay, who has dry macular degeneration herself, has been leading the Quebec Macular Degeneration Association since March 2022. Before joining AQDM, she held management positions in public relations and partnership development in the field of business services, in the associative sector and in the health sector. She has also defended numerous causes as president of boards of directors. Having experienced it in several groups, she knows that mutual aid and mobilization can achieve great things, even with small means.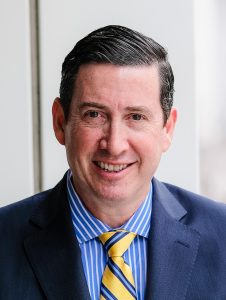 Mr. Michael Reilly
Executive Director, Alliance for Safe Biologics Medicines
Michael Reilly has served as the executive director of the Alliance of Safe Biologic Medicine (ASBM) since its inception in 2010. He has more than a decade of experience developing and implementing healthcare policy in the federal government. Reilly served as the associate deputy secretary at the United States Department of Health and Human Services (HHS) from 2005-2008, responsible for policy development and implementation and regulatory oversight for issues involving the Centers for Medicare and Medicaid Services and the Food and Drug Administration. In addition to serving as the associate deputy secretary, Reilly served as a senior advisor to the assistant secretary for public affairs and the assistant secretary for planning and evaluation at HHS from 2002-2005. Reilly has been quoted in a series of Food and Drug Administration publications and co-authored many articles on biosimilars for the Generics and Biosimilars Initiative Journal. He has also presented to health regulators worldwide, including the Australian Therapeutic Goods Administration (TGA), Health Canada, the European Commission, the European Medicines Agency, the Italian and Spanish Ministries of Health, and the World Health Organization (WHO).
Dr. Jane Barratt, PhD
Secretary General, International Federation on Ageing
Dr. Jane Barratt is the Secretary General, International Federation on Ageing (IFA), an international NGO with general consultative status at the United Nations and its agencies including the World Health Organization (WHO). Her leadership drives the agenda for the world's population ageing within the UN Decade of Healthy Ageing. Among her many current positions Jane is a Member, Vision Academy, Director, Baycrest Health Sciences, Associate Scientist, Sinai Health System, Member, International Council for Adult Immunisation and Task, Member, World Economic Forum Global Agenda Council on Ageing and Longevity, CSO Representative, WHO COVAX Pillar "vaccine strategy" and Member of the European Interdisciplinary Council on Ageing Assembly.
Ms. Urvashi Rathod
Policy & Project Coordinator, International Federation on Ageing
Urvashi Rathod currently serves as the Policy & Project Coordinator of the International Federation on Ageing (IFA). She is in charge of coordinating interdisciplinary projects with public and private sector clients. Leading the vision health portfolio, her work involves engaging relevant global stakeholders to review and influence ophthalmic biosimilars policies. Ms. Rathod's experiences have defined her expertise in policy and data analysis, project management, advocacy, and knowledge translation. She has authored many articles in peer-reviewed journals. She holds a Master's degree in Global Health from the Schulich School of Medicine & Dentistry at Western University and an Honours Bachelor of Science from the University of Toronto. Ms. Rathod is passionate about improving global healthcare systems by mitigating inequalities, building capacity, and driving sustainable change.
Vision health is of utmost importance for healthy ageing, maintaining functional ability and ensuring good quality of life. Older people disproportionately experience vision impairment and with the global population ageing, alongside increasing prevalence of chronic diseases, there is a need to ensure appropriate and timely vision care for all.
While innovation in the vision health space is emerging, the health system of Canada challenges the very principles of access and equity due to varying policies depending on the region. Introduction of ophthalmic biosimilars in 2023 marks an important change in policy whereby governments are dictating non-medical mandatory switching (NMS) from the reference biologic to the biosimilar, resulting in a significant and direct impact on patient care. Hence, there is a need to understand and apply interdisciplinary guidance and good practices in Canada's biosimilar landscape to support access to comprehensive, person-centred vision care.
Against this backdrop, the International Federation on Ageing (IFA) is hosting a webinar to bring together thought leaders in the vision health space to raise awareness on the importance of eye health, prevention of vision loss and work to inform policies and practice underpinned with the principles of safe, effective and appropriate treatment, developed by the treating physicians in consultation with their patients.
Impact of Emerging Policies on the Vision of Older Canadians
IFA Vision Health Month in Conversation with Dr. Keith Gordon
Working in vision health for more than a decade, the International Federation on Ageing (IFA) continues its engagement with ageing and vision health organizations, as partnerships are cornerstones for successful advocacy. Together with organizations such as the Canadian Council of the Blind (CCB), the IFA advocates for the development of tailored policies derived from consultations between patients and physicians that support safe, effective, and appropriate management and treatment, specific to the needs of patients and their eye conditions.
To this extent, the IFA celebrates vision health month in conversation with Dr. Keith Gordon, Senior Research Officer of the Canadian Council of the Blind (CCB) to shed light on recent biosimilars policies and their impact on patient care.