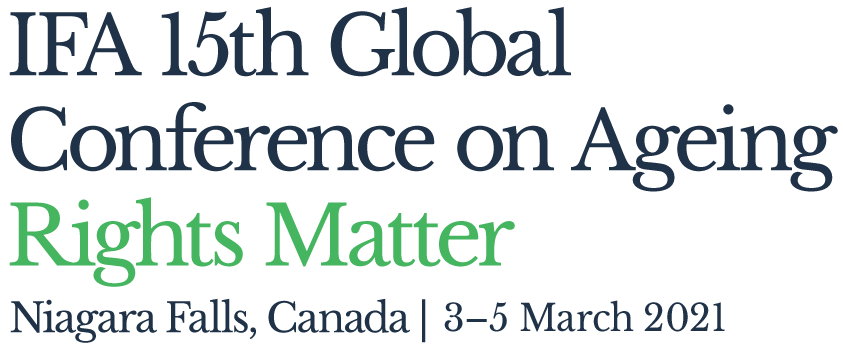 Inequality to Illness
The relationship between structural inequalities and negative health outcomes has long been established. However, the most vulnerable populations remain unprotected by policies and unaccounted for in national strategies and plans. It is only at times of a global pandemic, when morbidity and mortality rates for older people reach unprecedented numbers,[1] that the consequences of poor social policies and structural barriers become inadmissible. In societies with higher rates of inequality, the lack of affordable housing and increased costs for living means that those on limited, fixed or no income sometimes have to make the difficult decision between eating healthy or having a safe space for the night. In a recent New York Times article, the feedback loop between social inequality and risk for infections was explored.  Max Fisher and Emma Bubola, argue that inequalities exacerbate the risk for infections such as COVID-19, which in turn widens social and economic divisions.In many countries the lack of recognition of the needs and rights of older people in economic policies means that older people are often left financially vulnerable. In Ghana, for example, a contributory pension scheme that was introduced to promote financial security in later life, remains inaccessible for the many adults who have never worked in formal employment.[2][3] Even stakeholder pension systems, as seen in India, that allow people to make regular payments over the span of several years, does not account for the economic reality of so many older adults who experienced life-time poverty.[4][5] The impacts of poverty can accelerate the physiological and psychological decline experienced with age, placing older people who are economically vulnerable at disproportionately higher risk for infectious diseases.During the COVID-19 pandemic- where death rates are highest among those with poor immunity and underlying chronic conditions - immediate short-term interventions are necessary to stave off the worst of the negative health impacts.   IFA Regional Vice President, Dr Vinod Shah, recently reported on the strategies currently in place to protect older people in Maharashtra, India, amidst the COVID crisis.  The state of Maharashtra has the highest reported cases of COVID in the country (162), and as such is taking the appropriate preventative measures to protect those at greatest risk. While the State has issued curfews for the population, food and other provisions are being distributed to older persons living by themselves. To protect older homeless people, state authorities and local ageing organizations such as the Janaseva Foundations are working together to coordinate volunteers from the social sectors to distribute food and health supplies, provide shelter for those still on the streets, and secure resources to ensure medical needs are met for all those infected. Older people who experience poverty are not often considered high priority in many nations, however, the disproportionate impacts of large-scale pandemics such as COVID-19 should draw attention to the cumulative effects of inequalities experienced across the life course. Policies that focus on strengthening preventative health measures throughout life are key to building healthier societies and provide the greatest protection against larger-scale pandemics.[1] Lloyd-Sherlock, P., Ebrahim, S., Geffen, L., & McKee, M. (2020). Bearing the brunt of covid-19: older people in low and middle income countries. [2] Schmitt, C. (2020). The coverage of social protection in the Global South. International Journal of Social Wefare,29(1)6-19 [3] Kpessa, M. W. (2011). A comparative analysis of pension reforms and challenges in Ghana and Nigeria.International Social Security Review 64(2),91-109 [4] Siefert, S. (2018). Chinese and Indian Public Pension Systems and Universal Oldage Security in Times of Rapid Demographic Changes. Contemporary Chinese Political Economy and Strategic Relations, 4(3), 941-XIII. [5] Gorman, M., & Heslop, A. (2002). Poverty, policy, reciprocity and older people in the South. The Journal of the Development Studies Association, 14(8), 1143-1151.
Read More
Older adults and COVID-19. Does the WHO need to prioritize those most vulnerable to the virus?
COVID-19 has gone global – no border, wall or body of water seem to be able to stop it's spread as it has now reached virtually every corner of the planet.Though all segments of the population need to be deeply concerned about catching COVID-19, and no one is immune nor should feel invincible, it's older adults, who seem to be in the virus' crosshairs.A recent article from VOX took a look at four global where the virus has spread:Seniors (70 years old and older) The important stats on older individuals: In Spain, out of 6,152 cases from this group, 3,388 people have been hospitalized, a 55 percent hospitalization rate; 199 went to the ICU, a 3.2 percent rate; and 705 people ages 70 and older have died, a 11.4 percent fatality rate. Italy, China, and South Korea have reported fatality rates from 6.2 percent up to 20.2 percent for people in this age range. I'll use the 75-and-older numbers from the CDC: For ages 75 to 84, hospitalizations (30.5 percent), ICU stays (10.5 percent), and deaths (4.3 percent) are already high, and the key metrics go up even higher for people 85 and older; 31.3 percent hospitalized, 6.3 percent in the ICU, 10.4 percent fatality rate. One note: The ICU stays could be lower for the oldest people if the disease progresses so quickly that they don't even have an opportunity for intensive care. Bottom line: There is no need to belabor the point, as I think one thing most people know about Covid-19 is it hurts older people the most. The data bears this out: People in this age group are the most likely to be hospitalized and to ultimately die during this pandemic. March 23 - Vox And recently, Dr. Jane Barratt, Secretary General of the IFA recently published a response in the British Medical Journal (BMJ) demanding the prioritise the needs of older people in its response to the Covid-19 pandemic. In response to the Open Letter, we request the following specific actions by WHO. 1) Its main webpage for Country and Technical Guidance - Coronavirus disease (COVID-19) must include a specific tab leading to guidance of specific relevance to older people. This would lead to the WHO guidance on long-term-care facilities and will also include information about other guidelines for other older people that will be published as a matter of urgency. 2) WHO must immediately appoint a senior member (ADG Level) to lead on older people issues across WHO. Since WHO's regrettable decision to close its Department of Ageing and Life Course in 2018, it does not contain a senior member with an exclusive responsibility for older people. The newly appointed leader on older people's health should be provided with a budget, staff and authority to take lead on this issue. 3) WHO must urgently mainstream awareness of older people's specific needs and vulnerabilities across all departments and activities dealing with COVID-19. If you are a journalist looking to cover how COVID-19 is impacting older adults and why that demographic needs to be the focus of governments and healthcare officials – then let our experts who are monitoring this situation around the world help.   Each expert is available to speak with media, simply click on any of their respective icons to arrange an interview today.   Dr. Mine Durusu-Tanriover is the author of more than 40 peer-reviewed articles, Dr. Durusu-Tanriover's research area mainly consists of acute care and adult vaccination. Dr. Jean-Pierre Michel is a full Professor of Medicine at Geneva University Medical School and head of the geriatric ward – 124 acute care beds including an intensive care unit of 4 beds at the Geneva University Hospitals - Switzerland.Professor Mañas is the Head of the Department of Geriatrics at Hospital Universitario de Getafe (Madrid), President of the Research Committee at Hospital Universitario de Getafe and Professor "ad honorem" of the Department of Medicine of the School of Medicine, Facultad de Medicina de la Universidad Autonoma de Madrid, Spain. Dr. César Misael Gómez Altamirano is Deputy Director of Coordination and Operation of CONAVA. Dr. Jane Barratt is the Secretary General of the International Federation on Ageing comprising government and non government members in 62 countries and representing some 50 million older people.
Read More
Ageing in a Pandemic
In the last few weeks the world has seen incredible change. As the COVID-19 pandemic spreads to the far reaches of the globe, cities and countries that have operated as well-oiled machines now find themselves grinding to a halt.  Strict measures to control the spread of the novel coronavirus such as social distancing and the closure of non-essential services means that daily life as we know it has drastically changed. In an article recently published by Forbes entitled "COVID-19 Now We All Know What It's Like To Be Old & Alone" author Joseph Coughlin illustrates how many of the challenges individuals find themselves having to quickly acclimate to, social isolation, acquiring groceries and basic necessities, and stress associated with ensuring access to medication and treatment, are commonplace for many older adults in our society. Mandatory social isolation, for example, has left many younger people scrambling for ways to cope, using everything from self-help books and guided meditation to board games and face-time group chats.  Whereas for many older individuals, social isolation is a normal part of their everyday life. Coughlin, founder of the Technology AgeLab, believes that this time alone can serve an invaluable opportunity to empathize with the mental and emotional struggle that older adults regularly face.  Taking this empathy exercise one step further, Coughlin shines a light on another often-overlooked transition for many older people, the move from work to home life.  As businesses have scrambled in the last few days to set up work from home options, many employees have found themselves in a jarring new reality.  This is in fact the reality that many older adults face once they reach the age of mandatory retirement.  One day they're working and the next they are retired, with their workplace, clients, coworkers and routine simply gone. While this opportunity for empathy training may be a silver lining in this otherwise bleak time, it is important to recognize that while many people are just now experiencing what an average day in the life of some older adults may look like, COVID-19 has greatly exacerbated many of these preexisting challenges facing older adults.  Beyond just the clinical perspective which sees older adults being disproportionally affected by the virus, ageism is larger than life itself.  A recent article in the New York Times highlights a resurgence in the use of outdated language and even the emergence of cruel hashtags such as "#BoomerRemover". Furthermore, while many individuals may now be able to understand the frustration of shopping for basic supplies amidst panic buying, it is imperative to remember that for older adults these challenges are often compounded by pre-existing issues, limited mobility, transportation and increased risk can make tasks which are already difficult at this time, virtually impossible. Use this time to practice more than empathy, practice action, reach out to loved ones and neighbors, check in and lend a hand where able.  It is our combined responsibility to ensure that the rights and needs of older adults are a priority during this transformative time.  For more information on COVID-19 and the impact on older people, contact IFA expert in combatting ageism and age-related discrimination, Liat Ayalon.
Read More
The IFA brings together global experts and expertise to influence and shape age-related policy to improve the lives and to better all of society.
The IFA has a long established and wide-ranging network of member organizations around the world. The network extends to over 75 countries covering every region. Together these organizations represent over 80 million older people.