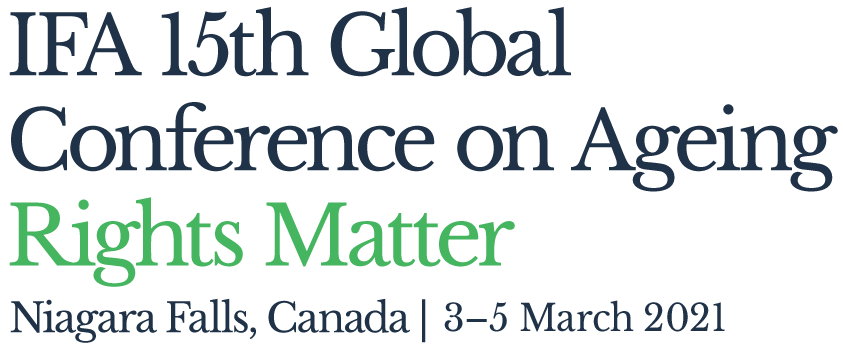 A Tricky Combination: Face Masks and Hearing Loss
As the COVID-19 pandemic continues to affect millions of people around the world, issues in other sectors that may at first seem unrelated surface. One example is the interplay between hearing loss and face masks. During the COVID-19 pandemic, many global leaders encourage individuals to wear face masks to prevent the spread of the virus, however for people with hearing loss, this may present several additional challenges and barriers. In a recent Healthy Hearing article, Managing Editor Joy Victory explains that face masks may muffle the voice of the individual wearing the mask, and also prevent the ability for an individual with hearing loss to read facial expressions or lip read – making communication near impossible. This is especially true when face masks are used in medical settings such as hospitals, where loud background noise is common. These barriers to communication may result in frustration from both the person with hearing loss and the health care professional.   There are several steps that health care providers can take to improve communication in medical settings, including: ask how the patient prefers to communicate; speak slowly and clearly; avoid shouting; rephrase remarks if not understood; reduce the noise in the room; and if possible, use a clear plastic mask to make lip reading easier. The second challenge people with hearing loss endure in relation to face masks is for those who wear hearing aids. When wearing a face mask, the ear loops may tug at or pull out the hearing aid, especially when removing the face mask. Some solutions to preventing this issue include wearing a mask with soft fabric ties instead of elastic; using a mask extender that connects at the back of the head instead of the ears; and being sure to remove the mask slowly. IFA believes the ability to improve hearing and communication of older people cannot solely be done through hearing technology, but also must involve training for health care professionals and education for older people on how to create optimal listening environments. These factors especially need to be taken into consideration when barriers such as increased use of face masks are presented. For more information on the importance of hearing solutions for older people, contact IFA Expert Dr. Frank Lin, who emphasizes the importance of communication in all settings in a video by Johns Hopkins Medicine: "Our ability to communicate really defines our life and our ability to engage with everyone around us. For hearing and communication, it means not just using a device. It's about being able to effectively communicate in all settings."  In addition, join the IFA 15th Global Conference on Ageing "Rights Matter" on 3-5 March 2020 to learn more on the interplay between hearing loss, older people and communication under the conference sub-theme "Maximizing Senses", and submit an abstract today!
Read More
Social Isolation and COVID-19: The potential benefits of ICT
Social isolation in older populations is a growing concern. The prevalence of loneliness in community-dwelling adults is estimated to be 43%, and both loneliness and social isolation are strongly associated with adverse health outcomes in older adults including functional impairments and mortality.[i] The current pandemic contributes significantly to the burden of isolation experienced by older adults. It has in many ways also brought attention to the role technology can play in reducing and ameliorating some of the negative health consequences associated with isolation through enabling social connectedness. Social isolation can be defined as absent or weakened social interactions with family, friends, and neighbors and with society at large. The loss or absence of social support networks has a significant impact on mental and physical health irrespective of age. However, older adults, those without children and individuals who live alone are at increased risk for social isolation. Facilitators of social connectedness such as information and communication technology (ICT) can have immense benefits for older adults including improved health and well-being and protective effects on functional ability. Despite the potential benefits of technology in improving health outcomes for some adults, and despite being ubiquitous, ICTs are not widely used or relevant in many people lives. Limited use of technology among older persons can be attributed to lack of access to devices or training, the usability of devices, and motivation. In his Think-Piece "Technology and Care" IFA Expert David Sinclair explains that some people will inevitably be more excited about technology than others, but motivating and inspiring older people to talk about and use technology is important. It also has important implications for more personalized social care services.[ii] In a recent article "OK Zoomer: how seniors are learning to lead more digital lives", researcher Dr Torgeir Alti expands on the newfound appreciation for technology some adults have gained in the era of physical distancing, and the implications this may have for socialization and communication preferences going forward.  Social distancing restrictions have in many ways tipped the balance of communications in favour of virtual social interactions. Adults who otherwise had no interest in ICTs and communication applications are increasingly finding use in online platforms that help them to stay connected and access essential services. As an example, learning to navigate various online platforms has become part of the new norm for Jillian Cheetham who uses Zoom to host her book club, an activity that has been part of her life for the past 10 years. Other platforms such as Facebook are used to "check-in" with community members and arrange for grocery drop-offs. Online communication platforms are also used regularly and routinely in many long-term care facilities to connect residents with their loved ones. ICTs such as touchpads are being used to facilitate daily or weekly conversations with families to help overcome the social disconnect created by the physical distancing measures.   The IFA encourages those with a keen interest in the interplay between technology, ageing and innovation to attend the IFA 15th Global Conference on Ageing, March 3-5th 2021, where technological advances that have improved quality of life and life expectancy and reduced social isolation will be discussed is depth.  Those interested in presenting their research are welcome to submit their abstracts here: [i] Perissinotto, C., Holt‐Lunstad, J., Periyakoil, V. S., & Covinsky, K. (2019). A practical approach to assessing and mitigating loneliness and isolation in older adults.Journal of the American Geriatrics Society, 67(4), 657-662. [ii] Sinclair D. (2010). Technology and Care Can the web transform social care? Think-Piece. https://ilcuk.org.uk/wp-content/uploads/2018/10/WebTransformSocialCare.pdf
Read More
Vision Health Month - Guidance Note for Eye Care during COVID-19
The COVID-19 pandemic has bought with unprecedented challenges to those with vision impairment. Physical distancing and lockdown measures to curb the spread of infection poses unique challenges to routine ophthalmic care and time sensitive treatment. The Vision Academy, representing leading international experts in ophthalmology and ageing in its commitment to supporting ophthalmologists caring for patients with retinal disease recently published Guidance for anti-VEGF intravitreal injections during the COVID-19 pandemic. The article provides guidance for ophthalmologists on how to optimize care for patients while minimizing the risk of infection at this time. Measures include the use of personal protective equipment (PPE), scrupulous adherence to personal, facility, and instrument hygiene and disinfection protocols, pre-screening to identify symptomatic patients, and reducing the number of people in waiting rooms. Triaging patients according to medical needs and prioritizing of treatment over monitoring visits are also considerations. The Vision Academy stressed the importance of communication with patients via letters or phone calls, in order to provide clear instructions on how to minimize exposure whilst undertaking crucial eye care services. According to the published guidelines clinicians must reassure patients and their families that safety and eye health are top priorities during the pandemic by explaining infection prevention protocols and safeguards of the clinic. More important is the instruction on how to reduce the risk of exposure during and between clinic visits, and advice on what to do should patients become aware of COVID-19 symptoms or deterioration of their vision.The adaption and adjustment of clinical practice at this time is imperative to protect both patients and staff from potential exposure during this time of uncertainty. While the delivery of eye care has been changing amid the ongoing pandemic, patients with retinal disease should not neglect their vision health.  Be sure to visit the Vision Academy website where patient education materials supporting the communication on eye health during the COVID-19 pandemic are available including adaptable communication templates, infographic and video. Please contact IFA expert Dr. Juan Carlos Silva, a key contributor to the WHO World Report on Vision and a valued member of the DR Barometer Community for further information and recommendations in Vision Health Month.
Read More
To be the global point of connection and a network of experts and expertise to influence and shape age-related policy.
The IFA has a long established and wide-ranging network of member organizations around the world. The network extends to over 75 countries covering every region. Together these organizations represent over 80 million older people.