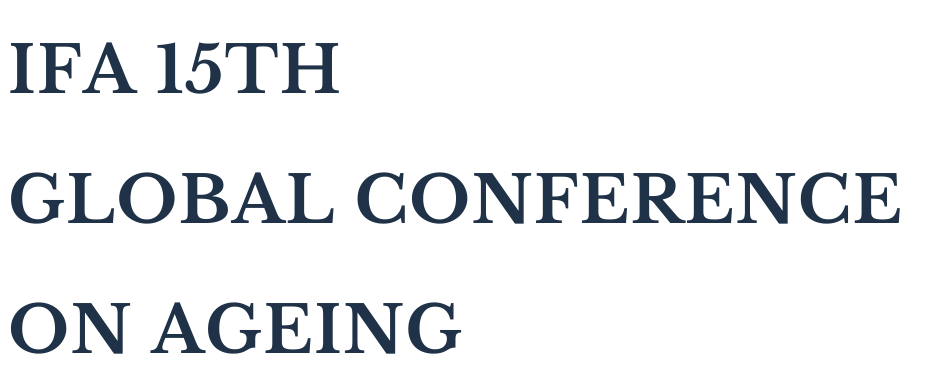 The Case for Strength Training After Age 45
Strength training is an important safeguard against muscle loss in later life, and recent studies suggest that maintaining muscle mass may also reduce the risk of cardiovascular disease. While muscle loss can begin around the age of 30,[i] physical inactivity and metabolic changes can accelerate the rate of muscle mass decline in later life. If left unchecked, it can lead to a condition called sarcopenia, largely characterized by physical impairment and functional decline to the point of disability.[i] A New York Times article highlights the interconnected pathways through which muscle health affects cardiovascular health. The findings underscore the value of maintaining (and building) muscle mass through middle age as a means of preventing heart disease in later life by as much as 81% among male participants studied.The article points to the need for early non-pharmacological measures in order to promote cardiovascular health. A low risk and high reward option to preventing muscle mass decline is ensuring strength training is part of a regular exercise regimen, in order to maintain and build muscle mass beginning in middle age and into later life.  Although the general benefits of exercise towards healthy ageing are far from novel, advances in research techniques are allowing scientists to explain the metabolic links associated with muscle composition and cardiovascular disease (CVD) risk. On one hand, skeletal muscle has been shown to play a role in insulin regulation, which is significant when considering the association of CVD with insulin resistance.[i] On another hand, CVD-associated inflammatory markers are inversely related to skeletal muscle mass, indicating that higher muscle mass is linked to reduced inflammation.[i] Increasing muscle mass can not only reduce CVD risk, but also enable older individuals to maintain the intrinsic capacity (IC) to fulfill daily activities. As described by the World Health Organization (WHO) in their 2015 World Report on Ageing and Health, IC is comprised of an individual's physical and mental attributes. Though genetics play a role, life course behaviours and social environment are much more powerful influences on the changes in IC observed in older age. These measures are strong predictors of positive outcomes when compared to traditional disease-focused assessments. Good practices in creating positive environments for active and healthy ageing can be found in the WHO's Global Network for Age-Friendly Cities and Communities. A shift towards a more holistic health focus on person-centred functional ability may be possible by bringing awareness to the impact of non-pharmacological preventive interventions, such as strength training to retain muscle mass. To learn more about sarcopenia, CVD, and functional ability, contact IFA Experts Dr. Manuel Carrageta, President of the Portuguese Society of Geriatrics and Gerontology; Dr. Mark S. Lachs, Professor of Medicine and Co-Chief of the Division of Geriatrics and Gerontology at Cornell University's Weill Medical College; or Prof. Alan J. Sinclair, Director of the Foundation for Diabetes Research in Older People. In addition, consider registering for the IFA 15th Global Conference on Ageing, now accepting abstracts related to preserving muscle mass in older age under the conference sub-theme "Enabling Functional Ability." [1] Tyrovolas, S.,. (2020). Skeletal muscle mass in relation to 10 year cardiovascular disease incidence among middle aged and older adults: the ATTICA study. J Epidemiol Community Health, 74, 26-31.
Read More
Ageism and Societal Responses to Population Ageing
A recent systematic review published in PLOS ONE has explored just how deleterious the impact of ageism can be on an older person's health. The article entitled "Global reach of ageism on older persons' health: A systematic review" found that 95.5% of all studies included illustrated that ageism led to significantly worse health outcomes for older adults, and perhaps most strikingly, highlighted just how pervasive and insidious ageism is worldwide. The effects of ageism can even be seen in many of the social responses to population ageing.  While responses to population ageing in general are a positive sign that ageing is being prioritized within political agendas, upon further inspection ageism is still very much at play.  The provision of social protection schemes provides an interesting example.  While crucial, the provision of social security to older adults sidesteps some of the underlying factors contributing to lower income in older adults.  While increased longevity has undoubtedly created a need for social security it can also mask the reality that many older adults while wanting to work, are excluded from the labor market due to ageism.  This is also seen in the seemingly arbitrary age-cut offs which dictate access to many services and resources including social security. Age does not discriminate, for example, someone at the age of 60 may have similar needs to someone else at the age of 70, and yet the former may not be able to access much needed services simply because they fall outside of a chronological age-cut off. Universal healthcare is another interesting example which for many countries enables their citizens to access basic services. As with social security, ageism (prejudice, stereotyping and discrimination) is ever present in this system.  Older adults may face limits in the access to certain services based on their age.  Rehabilitation services may not be available to individuals over the age of 80 years.  This is deeply concerning as recovering functional ability post fall or accident can significantly impact the overall health outcomes for older adults.   Furthermore, many services such as routine eye exams and hearing tests essential to the well-being of older people are not funded within "universal coverage" which often leads to the misperception that they are not important. Equally older people are more likely to be prudent with limited funds and not prepared to invest in prevention for fear that it may result in the need for costly eyeglasses or hearing aids.   In fact, the said study found that ageism was related to poorer health for older adults in 11 different measures, some of which were structural and some individual, including decreased longevity, poorer quality of life and even higher risk for cognitive impairment and physical illness.  What is unequivocal is that societal responses to ageing are for the most part just that, responses.  The solutions, be it social security or universal healthcare in this case, are based on, and "respond to", the identified problem which then often ignores the underlying factors contributing / exacerbating the problem, in this case ageism.  In order to maximize the success of current and future approaches to population ageing, the underlying issue of ageism must be more adequately explored and addressed. To learn more about ageism including how to combat ageism connect with IFA expert Prof Liat Ayalon, Ilan University.  Also register for the Master Class on Ageism at the IFA's 15th Global Conference on Ageing and be part of the conversation (and action)!
Read More
The Hidden Universe of Sexuality in Later Life
In modern society, sexuality and intimacy are considered a central and meaningful part of life, however, the topic in relation to older people largely remains taboo. Media plays a key role in shaping the public's views, often influencing what is deemed "socially acceptable" and what is not. Older people in general are largely under-represented in the media and especially regarding their sexuality. This cultivates a myriad of challenges, including but not limited the reluctance of older people to discuss sexual health with their care provider due to fear of judgement. A recent LifeGate article leaves these ageist views behind to shine a light on sexuality in later life.  The article features photographs by Arianne Clement, a Canadian photographer well-known for her "work exploring the hidden universe of beauty, sexuality and desire in old age." The photographer notes that two of society's prevailing taboos surround nudity and the sexuality of older people.  Arianne hopes her photographs, which have now gone viral, help to combat these ageist beliefs.  Ariane explains: "In a society that associates beauty with youth, there's a pervasive fear that comes with the idea of ageing. (…) I knew I wanted to put these incredible women, discarded due to the social and cultural norms of mainstream society, under the spotlight." Research on sexual activity in later life is limited, however the WHO World Report on Ageing and Health notes that despite stereotypes, older people continue to remain sexually active well into later life, with one longitudinal study noting that 53% of people aged 65 to 74 remained sexually active. Contact IFA Expert Dr John Beard, former Director of the WHO Ageing and Lifecourse Department, for further information. Also consider contacting Dr Debra Whitman, Chief Public Policy Officer of AARP, who released a 2018 Report which found that older adults who engaged in sexual activity are less likely to be lonely.  Under the key theme "Combating Ageism" at the IFA 15th Global Conference on Ageing, abstracts are currently being accepted on how to tackle social issues such as isolation, loneliness and abuse in later life.  Check out www.ifa2020.org for more information.
Read More
The IFA brings together global experts and expertise to influence and shape age-related policy to improve the lives and to better all of society.
The IFA has a long established and wide-ranging network of member organizations around the world. The network extends to over 75 countries covering every region. Together these organizations represent over 80 million older people.