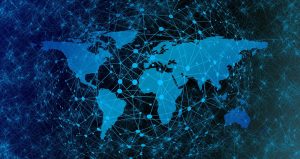 The activities of the International Federation on Ageing (IFA) are supported through a network of partners consisting of IFA members, network partners, sponsors and general interest groups. Such supporters make it possible for the IFA to generate positive change for older people throughout the world by stimulating, collecting, analyzing, and disseminating information on rights, policies, and practices that improve the quality of life of people as they age. Partners enable us to be a point of: Connection – linking together NGOs, academia, policy makers, and the private sector; Information sharing and exchange – facilitating knowledge exchange through our networks; Research and advocacy – collaborating in research and providing a repository of information; and Policy knowledge – around areas with global implications: age discrimination, engaging seniors, financial protection, and age-friendly communities
We would like to thank all partners that contribute to the IFA being a global voice for older people. Our Network Partner pages provide you with links to both Organizational Members of the IFA and our Network Partners who assist us in meeting our global objectives.
If your organisation is interested to be listed in the IFA website, provide us a short paragraph about your organization and a jpg logo. Contact us at: gshaw@ifa.ngo. We look forward to hearing from you!