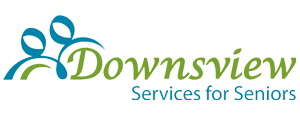 Over some 40 years, Downsview Services to Seniors has aspired to enhance, engage and empower the members of its diverse community by providing equitable, accessible and high quality services. Those services can include home support, adapted transportation and meal deliveries for persons using wheelchairs. Other programs and events such as the Transitional Adult Day Program or the Branson Place Dementia Day Program are regularly offered to members during the year.
The main vision of the organization is to achieve excellence and to provide leadership in family-centric health and social services in its community.
Downsview Services to Seniors received a three year certification in 2012 from the Commission on Accreditation of Rehabilitation Facilities.
For more information, please visit the website.