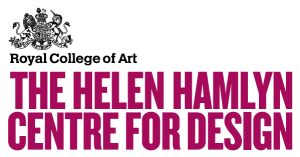 The Helen Hamlyn Centre for Design at the Royal College of Art of London undertakes design research and projects with industry that will contribute to improving people's lives. Their approach is inclusive and interdisciplinary. The work is organised in three research labs:
Age and Ability design for a more inclusive society irrespective of age and ability
Health and Patient Safety: creating safer and better health services
Work and City: research into changing patterns of work and urban life
The Helen Hamlyn Centre for Design has its origins in the DesignAge action research programme, which was founded in 1991. It became a fully-fledged research centre in 1999, widening its focus from design for ageing population to design to improve people's lives across a range of social needs.
For more information, please visit the Helen Hanlyn Center website.