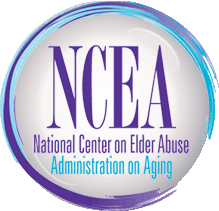 The National Center on Elder Abuse (NCEA), directed by the U.S Administration on Aging, serves as a national resource center dedicated to the prevention of elder mistreatment. The NCEA was granted a permanent home at AoA in the 1992 amendments made to Title II of the Older Americans Act.
To carry out its mission, the NCEA disseminates elder abuse information to professionals and the public, and provides technical assistance and training to states and to community-based organizations. The NCEA makes news and resources available on-line and an easy-to-use format; collaborates on research; provides training; identifies and provides information about promising practices and interventions; operates a listserve forum for professionals; and provides subject matter expertise on program and policy development.
For more information, please click here.