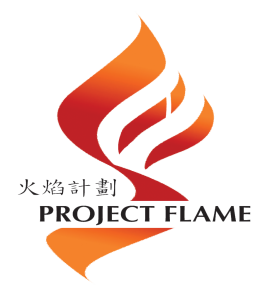 Created in 2012, Project Flame is an interdisciplinary initiative at the City University of Hong Kong promoting Social Innovation and Social Entrepreneurship within the university and beyond. Operating under the University's strategic plan to provide a Discovery-Enriched Curriculum to students, the Project enables its students to contribute to society as change-makers, adds value to their educational experience, and develops positive mindsets and skills in social innovation, creativity, entrepreneurship, and solution-seeking across disciplinary boundaries.
Missions:
– To foster social innovation and transformation through education, innovation incubation, research, knowledge transfer, and through proactive collaboration with diverse local and international partners spanning civil society, business, industry, academia and government.
– To become the leading tertiary sector centre in Hong Kong, China and Asia for the advancement of knowledge transfer and practice in social innovation and entrepreneurship.
For more information please visit the website.