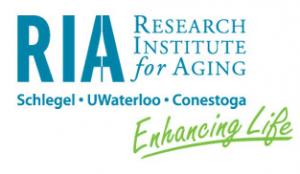 The Schlegel-UW Research Institute for Aging facilitates practice-relevant research  to enhance quality of life for older adults everywhere. It demonstrates strong partnerships with research and education institutions, government and communities in order to make a sustain and positive change in the lives of older adults.
The institute strives to bring researchers, educators and professionals together to find ways to improve care and living for older adults, within the ever-changing landscape of independent living, homecare support and long-term care. Among other topics, researchers affiliated with RIA are investigating spirituality, balance and posture, function abilities and dementia.
The Schlegel-UW Research Institute for Aging develops innovative training programs as well, building a highly-skilled workforce prepared to care for an increasingly complex aging population. Its vision is to be one of the top 5 innovation institutes for aging in the world.
For more information please visit the website.