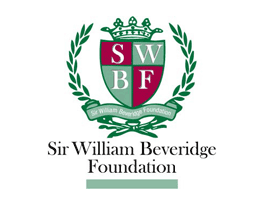 The Sir William Beveridge Foundation is a UK-registered charity that was founded in 2006 by Rahman Jilani and has special consultative status with the United Nations since 2012.  The Head Office is based in London UK and it has an operations office in Dhaka, Bangladesh.
The Head of Operations in the Dhaka office was established in 2007 and is responsible for the day-to-day management of the Foundation's practical projects in that country.
The Foundation bases its work on the initiation and delivery of practical projects under three principal areas: health and social care, empowerment and education. The Foundation is addressing problems for elderly people and families that come about through poverty.  Its primary work involves the successful operation of a homecare service operating in Bangladesh.  In Bangladesh, the problem of caring for the elderly is acute not least because of climatic catastrophes that have hit the country.
For more information about this project please visit the website.