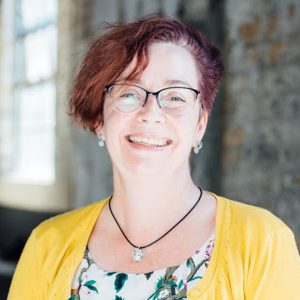 Ms. Samantha Edmonds is one of Australia's leading LGBTI inclusive strategists, policy makers and influencers with extensive knowledge and experience in assisting ageing, aged care and health providers develop LGBTI inclusive services.  She is passionate about social justice, human rights and ending ageism.
Sam is the Managing Director of Ageing with Pride, her own consultancy that specialises in developing, delivering and evaluating projects, programs and services that are respectful, person-centred, culturally safe and inclusive of LGBTI elders and older people. She also currently works as the Manager, Policy and Systemic Advocacy at the Older Person's Advocacy Network (OPAN). OPAN supports older people and their families and representatives to effectively access and interact with Commonwealth funded aged care services and have their rights protected.
Additionally, Sam is Chair of the Aged Care Sector Committee (ASCS) Diversity Subgroup and a member of the ACSC, which provides advice to the Australian Government on aged care policy development and implementation and helps to guide the reform of the aged care system.
She is also a distinguished member of the Australian Association of Gerontology (AAG), Convenor of the AAG LGBTI Special Interest Group (SIG); Co-Convenor of the AAG Elder Abuse SIG; and a partner in the Rainbow Ageing Project, a national research project that aims to provide new data on the health and well-being of older lesbian, gay, bisexual, and transgender Australians, led by the Australian Research Centre in Sex, Health and Society (ARCSHS), La Trobe University; and a peer reviewer for the Australasian Journal on Ageing.
Previously, Sam was the Silver Rainbow National Project Manager at the National LGBTI Health Alliance, which provided national coordination and support activities promoting the well-being of LGBTI elders and inclusive service delivery by aged care providers.
She holds Masters Degrees in Social Policy, Politics and International Relations, has completed the Macquarie University Global Leadership Program and has work experience in fields such as health policy and human rights.