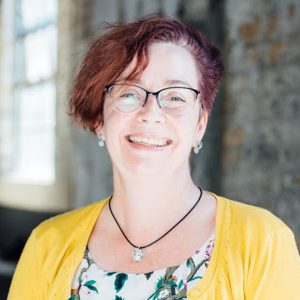 Samantha Edmonds is the Silver Rainbow, National Project Manager at the National LGBTI Health Alliance. Silver Rainbow provides national coordination and support activities promoting the well-being of LGBTI elders and older people and the ongoing delivery of the LGBTI awareness training to create an LGBTI inclusive aged care sector.
Sam is a member of a number of national advisory groups in Ageing and Aged Care both Government and Non-government and was recently appointed to the Aged Care Sector Committee (ACSC). The ACSC provides advice to the Government on aged care policy development and implementation. The Committee also acts as the mechanism for consultation between the Australian Government and the aged care sector.
Samantha is also Chair of the ACSC Diversity Sub Group, which developed the Aged Care Diversity Framework, and represents the voices of older people with diverse life experiences and characteristics across the aged care sector.2 
Sam has presented at numerous national and international conference on inclusive aged care for LGBTI older people and is involved in research projects on LGBTI ageing the needs of LGBTI older people.
Samantha holds Master's Degrees in Social Policy, Politics and Public Policy and International Relations. She has also completed the Macquarie University Global Leadership Program. Prior to her current role Sam has worked in diverse fields including health policy and human rights. She was part of a small team with the Australian Human Rights Commission working on the Same-Sex: Same Entitlements Inquiry.