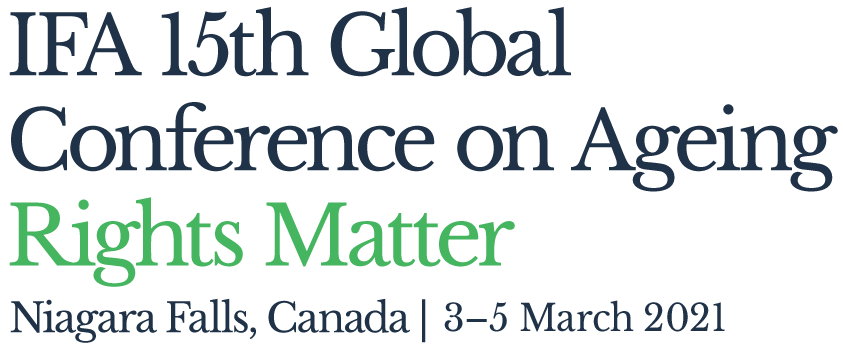 Older adults and COVID-19. Does the WHO need to prioritize those most vulnerable to the virus?
COVID-19 has gone global – no border, wall or body of water seem to be able to stop it's spread as it has now reached virtually every corner of the planet.Though all segments of the population need to be deeply concerned about catching COVID-19, and no one is immune nor should feel invincible, it's older adults, who seem to be in the virus' crosshairs.A recent article from VOX took a look at four global where the virus has spread:Seniors (70 years old and older) The important stats on older individuals: In Spain, out of 6,152 cases from this group, 3,388 people have been hospitalized, a 55 percent hospitalization rate; 199 went to the ICU, a 3.2 percent rate; and 705 people ages 70 and older have died, a 11.4 percent fatality rate. Italy, China, and South Korea have reported fatality rates from 6.2 percent up to 20.2 percent for people in this age range. I'll use the 75-and-older numbers from the CDC: For ages 75 to 84, hospitalizations (30.5 percent), ICU stays (10.5 percent), and deaths (4.3 percent) are already high, and the key metrics go up even higher for people 85 and older; 31.3 percent hospitalized, 6.3 percent in the ICU, 10.4 percent fatality rate. One note: The ICU stays could be lower for the oldest people if the disease progresses so quickly that they don't even have an opportunity for intensive care. Bottom line: There is no need to belabor the point, as I think one thing most people know about Covid-19 is it hurts older people the most. The data bears this out: People in this age group are the most likely to be hospitalized and to ultimately die during this pandemic. March 23 - Vox And recently, Dr. Jane Barratt, Secretary General of the IFA recently published a response in the British Medical Journal (BMJ) demanding the prioritise the needs of older people in its response to the Covid-19 pandemic. In response to the Open Letter, we request the following specific actions by WHO. 1) Its main webpage for Country and Technical Guidance - Coronavirus disease (COVID-19) must include a specific tab leading to guidance of specific relevance to older people. This would lead to the WHO guidance on long-term-care facilities and will also include information about other guidelines for other older people that will be published as a matter of urgency. 2) WHO must immediately appoint a senior member (ADG Level) to lead on older people issues across WHO. Since WHO's regrettable decision to close its Department of Ageing and Life Course in 2018, it does not contain a senior member with an exclusive responsibility for older people. The newly appointed leader on older people's health should be provided with a budget, staff and authority to take lead on this issue. 3) WHO must urgently mainstream awareness of older people's specific needs and vulnerabilities across all departments and activities dealing with COVID-19. If you are a journalist looking to cover how COVID-19 is impacting older adults and why that demographic needs to be the focus of governments and healthcare officials – then let our experts who are monitoring this situation around the world help.   Each expert is available to speak with media, simply click on any of their respective icons to arrange an interview today.   Dr. Mine Durusu-Tanriover is the author of more than 40 peer-reviewed articles, Dr. Durusu-Tanriover's research area mainly consists of acute care and adult vaccination. Dr. Jean-Pierre Michel is a full Professor of Medicine at Geneva University Medical School and head of the geriatric ward – 124 acute care beds including an intensive care unit of 4 beds at the Geneva University Hospitals - Switzerland.Professor Mañas is the Head of the Department of Geriatrics at Hospital Universitario de Getafe (Madrid), President of the Research Committee at Hospital Universitario de Getafe and Professor "ad honorem" of the Department of Medicine of the School of Medicine, Facultad de Medicina de la Universidad Autonoma de Madrid, Spain. Dr. César Misael Gómez Altamirano is Deputy Director of Coordination and Operation of CONAVA. Dr. Jane Barratt is the Secretary General of the International Federation on Ageing comprising government and non government members in 62 countries and representing some 50 million older people.
Read More
Ageing in a Pandemic
In the last few weeks the world has seen incredible change. As the COVID-19 pandemic spreads to the far reaches of the globe, cities and countries that have operated as well-oiled machines now find themselves grinding to a halt.  Strict measures to control the spread of the novel coronavirus such as social distancing and the closure of non-essential services means that daily life as we know it has drastically changed. In an article recently published by Forbes entitled "COVID-19 Now We All Know What It's Like To Be Old & Alone" author Joseph Coughlin illustrates how many of the challenges individuals find themselves having to quickly acclimate to, social isolation, acquiring groceries and basic necessities, and stress associated with ensuring access to medication and treatment, are commonplace for many older adults in our society. Mandatory social isolation, for example, has left many younger people scrambling for ways to cope, using everything from self-help books and guided meditation to board games and face-time group chats.  Whereas for many older individuals, social isolation is a normal part of their everyday life. Coughlin, founder of the Technology AgeLab, believes that this time alone can serve an invaluable opportunity to empathize with the mental and emotional struggle that older adults regularly face.  Taking this empathy exercise one step further, Coughlin shines a light on another often-overlooked transition for many older people, the move from work to home life.  As businesses have scrambled in the last few days to set up work from home options, many employees have found themselves in a jarring new reality.  This is in fact the reality that many older adults face once they reach the age of mandatory retirement.  One day they're working and the next they are retired, with their workplace, clients, coworkers and routine simply gone. While this opportunity for empathy training may be a silver lining in this otherwise bleak time, it is important to recognize that while many people are just now experiencing what an average day in the life of some older adults may look like, COVID-19 has greatly exacerbated many of these preexisting challenges facing older adults.  Beyond just the clinical perspective which sees older adults being disproportionally affected by the virus, ageism is larger than life itself.  A recent article in the New York Times highlights a resurgence in the use of outdated language and even the emergence of cruel hashtags such as "#BoomerRemover". Furthermore, while many individuals may now be able to understand the frustration of shopping for basic supplies amidst panic buying, it is imperative to remember that for older adults these challenges are often compounded by pre-existing issues, limited mobility, transportation and increased risk can make tasks which are already difficult at this time, virtually impossible. Use this time to practice more than empathy, practice action, reach out to loved ones and neighbors, check in and lend a hand where able.  It is our combined responsibility to ensure that the rights and needs of older adults are a priority during this transformative time.  For more information on COVID-19 and the impact on older people, contact IFA expert in combatting ageism and age-related discrimination, Liat Ayalon.
Read More
Combating Systemic Ageism in Emergency Preparedness Responses
Upgraded to pandemic status by the World Health Organization (WHO) on 11 March 2020, COVID-19 virus cases have increased exponentially around the globe. Decreased immune response among older people and those with pre-existing medical conditions (including high blood pressure, heart disease, lung disease, cancer or diabetes) means that the virus is more likely to cause severe complications leading to hospitalization and potentially death. Emergency preparedness responses are developed to respond to the needs of all vulnerable populations including older people. Yet, we now know in this pandemic that health systems are generally under-prepared for the rapidly growing wave of new cases including older people with chronic co-morbid conditions. Many front-line health professionals are experiencing every single day the ethical dilemma of whose life to save with the limited equipment, hospital beds and treatments. In Italy, an overwhelming surge of COVID-19 cases has pushed the public health system to capacity. Hospitals are facing the impossible choice of triaging people based on age and implied likelihood of survival. According to this recent article, that's what hospital guidelines dictate doctors do. The WHO describes ageism as the discrimination of people on the basis of age, which has negative impacts on health and well-being. In the case of COVID-19 emergency responses, is it ageism that is driving decision about denying ventilation and other treatment to older people, and / or is it about survival and quality of life post infection. Will we ever know?Policies that discriminate based on age are out of touch with the global reality that the ageing population is a powerful and positive demographic force.  In these instances, thoughtful reflection is required on the nature of discriminatory practices, the investment in prevention and the language of humanity. While Italy may be the first country confronted with this choice, chances are that they will not be the last. This begs the question, in a country that is said to have one of the oldest populations in the world, what public health policies and guidelines are in place to protect vulnerable populations including older people? Combating ageism requires a global movement that involves citizens, governments, non-governments, academia, and industry in order to transform attitudes and actions across generations and civilization.  The International Federation on Ageing (IFA) works relentlessly alongside members and supporters to bring attention to the rights of older people. On 31 October 2020 as part of IFA's 15th Global Conference on Ageing taking place in Niagara Falls, Canada, a Master Class on Ageism will bring together a global network of peers in the aim of combating ageism at scale. Register now to learn about the latest global evidence on ageism; gain knowledge and skills to develop evidence-based interventions to tackle ageism; and develop a plan to implement interventions to tackle ageism in your context. In the meantime, the IFA Expert Centre provides a point of contact to specialists in the fields of ageing, immunology, human rights and more. For more information on population ageing and the rights of older persons, contact Prof. Andrew Byrnes, Professor of International Law and Human Rights in Sydney, Australia; Dr. Isabella Aboderin, Head of the Program on Aging and Development in Nairobi, Kenya; or Dr. Laura Mosqueda, Dean of the Department of Family Medicine and Geriatrics at the Keck School of Medicine in California, United States.
Read More
The IFA brings together global experts and expertise to influence and shape age-related policy to improve the lives and to better all of society.
The IFA has a long established and wide-ranging network of member organizations around the world. The network extends to over 75 countries covering every region. Together these organizations represent over 80 million older people.