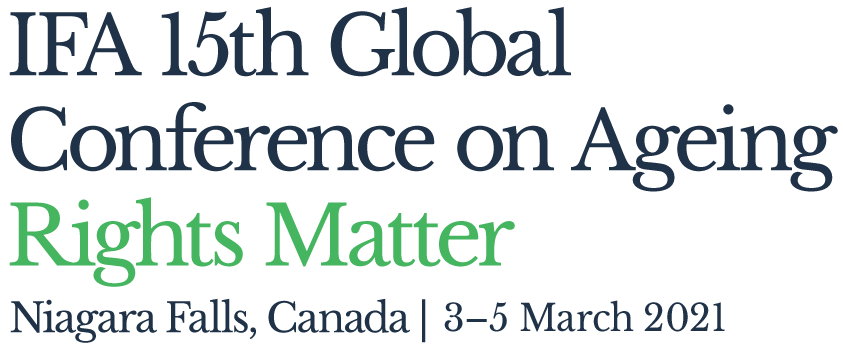 Combating loneliness in the "caged" life
Although the rapid implementation of physical distancing and self-imposed quarantine is necessary to contain the spread of coronavirus, it has left many people, and particularly older people, feeling more alone than ever before. A recent study conducted from Bar-Ilan University and the University of Haifa has linked COVID-19-based loneliness in older adults with elevated psychiatric symptoms of anxiety, depression, and trauma. However, the association is only evident among those who felt subjectively older than their biological age but not in those who felt younger. "The way older adults perceive old age and their own aging may be more important to their coping and wellbeing than their chronological age," said the principal investigator, Prof. Amit Shrira. The findings suggest that lowering perception of age is a gateway to mitigate the negative impact of loneliness in older adults.The profound effects of social isolation and loneliness on the health and functional ability of older people are also astounding. The report "Social Isolation and Loneliness in Older Adults" by the National Academies of Sciences revealed that social isolation has been associated with a significantly increased risk of premature mortality from all causes, including a 50% increased risk of developing dementia, a 29% increased risk of incident coronary heart disease, a 25% increased risk for cancer mortality, a 59% increased risk of functional decline, and a 32% increased risk of stroke. Given the mental and health risks of social isolation, which have been starkly portrayed during the current pandemic for all ages, but most especially older people separated from loved ones and community actions and activities, it is essential that innovative ways to connect become the norm rather than a novelty. Also important is to encourage a positive thinking on isolation to relieve the emotional burden of physical distancing and prevent or reverse loneliness in a time of self-quarantine among older adults."We should take this opportunity to learn again what it really means to be social and find new forms of social connection. Older adults, in fact, have a wisdom that can be protective against loneliness because they tend to value the quality of their relationships over the quantity." said Stephanie Cacioppo, director of the Brain Dynamics Laboratory at the University of Chicago's Pritzker School of Medicine, in a recent interview with ABC News. To learn more about how to keep a positive attitude under the emotional stress of social isolation during the pandemic, please contact IFA Expert Dr Emily A. Greenfield, Associate Professor of Social Work at the State University of New Jersey.COVID-19 loneliness linked to elevated psychiatric symptoms in older adults Social Isolation and Loneliness in Older Adults The unspoken COVID-19 toll on the elderly: Loneliness IFA Expert Profile
Read More
When COVID-19 meets Flu Season
Coronavirus disproportionally affects vulnerable populations including older people and those with chronic diseases such as diabetes, and heart and lung disease. Every year, these same individuals are most impacted by seasonal influenza, with CDC estimates suggesting that 70-85% of influenza related deaths have occurred among people aged 65 years and older. Where death is not the result, influenza can lead to hospitalizations, long standing diminished function as well as acute or long-term complications. A recent Vaccines Today article written by IFA Expert Mr. Gary Finnegan, Editor of Vaccines Today, explains that although a coronavirus vaccine will not be available for the winter of 2020/2021, vaccines are available that protect against influenza. Mr Finnegan goes on to explain that despite this "every year, huge numbers of people who should be vaccinated are not." The public often underestimates the impact of influenza on the individual and their family; as well as health and social care systems.Vaccinations against diseases such as influenza have been proven to effectively reduce the risk of adverse consequences for adults with chronic diseases and prevent decline in functional ability of older people. A life course approach to vaccination is therefore critical to healthy ageing. Secretary General of IFA, Dr Jane Barratt adds to this point: "We need to look at flu vaccination rates, but also immunization against pneumococcal disease and shingles. Many of the same people suffering the worst of the COVID-19 outbreak are also those who would benefit from these vaccines."It is for these reasons that IFA, for over 9 years now, has been advocating for a life course approach to vaccination, with focus on at-risk groups. IFA's work on vaccination, Vaccines4Life, is set within the context of the WHO Decade of Healthy Ageing, and is aligned with the WHO Immunization Agenda 2030. Under this portfolio of work, IFA envisions a world of healthy older people whose rights to safe and appropriate vaccines are respected through programs that hold high the principles of prevention, access and equity. Removing barriers impeding access to vaccination such as cost and complex vaccination pathways are critical to ensuring people of all ages are protected and no one is left behind. One way influenza vaccination rates could be improved is through pharmacists as a vaccinator gateway. In countries such as Portugal, Switzerland, Norway and the United Kingdom, pharmacists are able to administer vaccinations if they complete the required training. This can allow for greater reach to at-risk groups such as older people who may not typically go out of their way to be vaccinated by their doctor. The pharmacist-vaccinator gateway is important for not only influenza season, but also could be useful when a COVID-19 vaccine is released. Do you have an interesting article, video, webinar or podcast that speaks to improving vaccination rates for at-risk groups? Submit your document to the new IFA VacciNet database to share this important knowledge, and reach out to IFA experts Mr Finnegan and Dr Barratt for further comments on the topic area. To learn more on the interrelationship between COVID-19 and other age-related matters (including grandparenting, technology and ageism) visit IFA's COVID-19 resource library.
Read More
Biosimilar Initiatives: Discounting Cost, Not Education
Biologic medicines (biologics) are made using living cells and are the most advanced therapy available for numerous conditions. As patents expire on branded biologics, biosimilar medicines (biosimilars) made to be like their biologic reference product enter the market driven by their cost-saving potential.  Biosimilars are used in the field of rheumatology, oncology, gastroenterology, dermatology and endocrinology, with ophthalmology on the horizon. Increasingly studies emphasize that appropriate implementation of biosimilar policies is contingent upon comprehensive patient education, as their beliefs and behaviours can have considerable effects on treatment adherence.[1] In fact, negative perceptions of biosimilars may produce a nocebo effect, which contributes to the intentional non-adherence to treatments and can result in poor patient outcomes.A recent article by The Centre for Biosimilars expands on the importance of providing reliable patient education about biosimilars to rheumatology patients undergoing biologic therapies in New Zealand: Patients with reported negative perceptions about biosimilars are concerned with safety and ultimately fear adverse effects of switching treatments. Fears and uncertainties about biosimilars often lead patients to seek information online. However, according to the Centre for Biosimilars, on-line information is not always consistent with professional evidence-based guidelines. "By assessing patients' preferences […] healthcare professionals can provide educational interventions to address misconceptions toward medicines"[2] reported Tony Hagen, Senior Editor at the Centre. As exclusivity periods for biologics expire, biosimilars may be considered in the treatment of retinal diseases such as diabetic retinopathy (DR), diabetic macular edema (DME) and age-related macular degeneration (AMD).[3] According to the DR Barometer Study undertaken by the International Federation on Ageing (IFA), the International Diabetes Federation (IDF), and the International Agency for the Prevention of Blindness (IAPB), some 93 million adults suffer from DR worldwide. With the increasing prevalence of diabetes alongside the growing global ageing population, there is a real and urgent need for patients and their families to have access to education, screening and safe and effective treatment. Given the functional changes that accompany vision loss, a patient-centered approach to education about biosimilars must be a priority to overcome negative perspectives, facilitate the clinical consultation and inform decision-making. The World Health Organization's (WHO) World Report On Ageing and Health further emphasizes the prerequisite of the patient-centered lens in crafting effective policies and plans to support the global ageing population: "This will require focusing on their unique needs and preferences and including them as active participants in care planning and in managing their health states." For ophthalmology patients, reliable information and educational resources about biosimilars are severely lacking unlike the rheumatology field. While biosimilars may offer a decrease in public expenditure compared with biologics, the importance of investing in patient and health care professional education cannot be discounted. While biosimilar policies in ophthalmology remain in development now is the time for concerted efforts to raise awareness of this new trend in order to effectively respond to patient fears and concerns about treatment options. The IFA Expert Centre provides a point of contact to international specialists in retinal diseases and patient advocacy including Prof. Hans-Peter Hammes, Head of Endocrinology at the University Medical Center Mannheim of University of Heidelberg, Germany; or Dr. Jane Barratt, Secretary General of IFA. [1] Kristensen L. E., et al. (2018). Non-pharmacological Effects in Switching Medication: The Nocebo Effect in Switching from Originator to Biosimilar Agent. BioDrugs, 32, 5, 397‐404. doi:10.1007/s40259-018-0306-1 [2] Gasteiger, C., et al. (2020). Patients' beliefs and behaviours are associated with perceptions of safety and concerns in a hypothetical biosimilar switch. Rheumatology International, 10.1007/s00296-020-04576-7. doi:10.1007/s00296-020-04576-7 [3] Sharma, A., et al. (2018). Biosimilars in ophthalmology: "Is there a big change on the horizon?" Clinical ophthalmology, 12, 2137-2143, doi:10.2147/OPTH.S180393
Read More
To be the global point of connection and a network of experts and expertise to influence and shape age-related policy.
The IFA has a long established and wide-ranging network of member organizations around the world. The network extends to over 75 countries covering every region. Together these organizations represent over 80 million older people.