Advocate for the rights of older persons at the United Nations in Geneva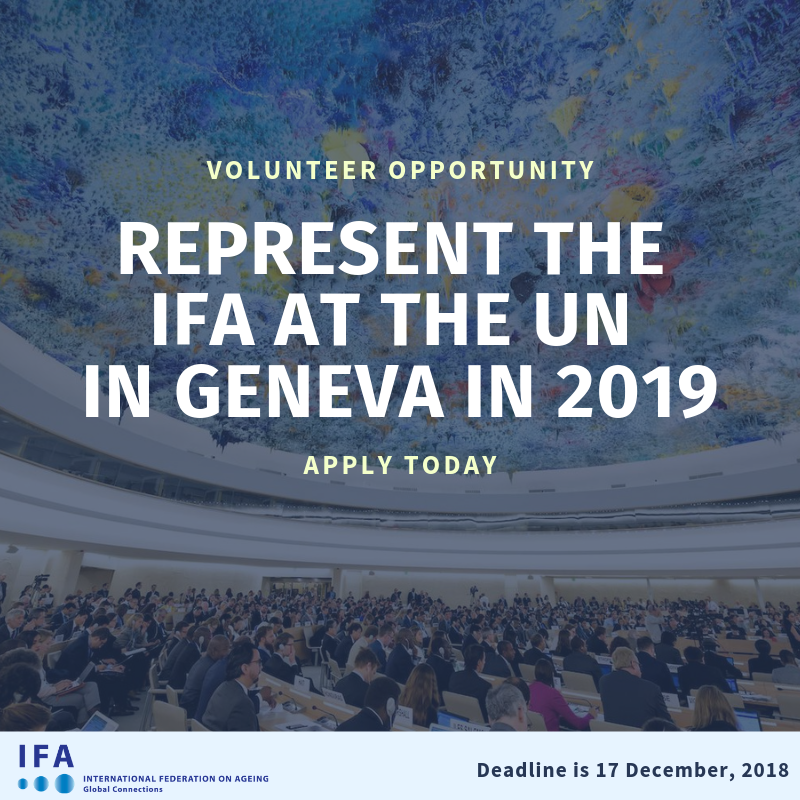 The IFA is an international non-governmental organization with a membership base comprising government, NGOs, academics, industry, and individuals in 70 countries.  With general consultative status at the United Nations and its agencies, and formal relations with the World Health Organization, the IFA has maintained a strong voice in the dialogue on how to best protect the rights and health of older people globally. To enhance this role as a leading advocate, the IFA is recruiting an additional UN representative in Geneva, Switzerland for 2019.
Click here for the position description and how to apply.
Applications are due 17 December, 2018.  Please note that this is a volunteer, unpaid role.