Take Action: Iluvien Survey for Diabetic Macular Edema (DME)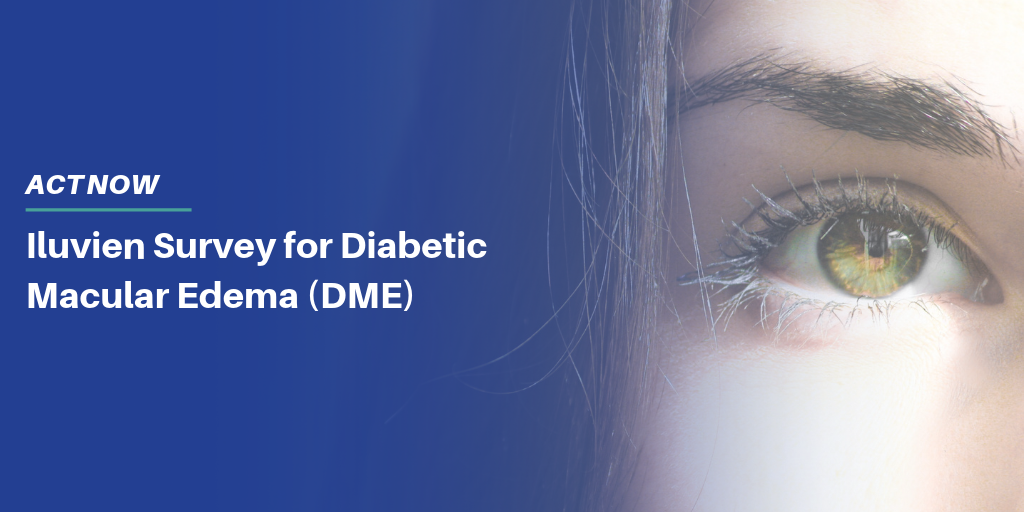 Are you a person living with Diabetic Macular Edema (DME) or a caregiver for a person living with DME?  The International Federation on Ageing (IFA), in partnership with the Canadian Council of the Blind (CCB), Diabetes Canada and the Canadian Association for Retired Persons (CARP), have launched a survey to get your feedback!
The purpose of the survey is to gather vital information to populate a Patient Input Template to the Common Drug Review (CDR) for Iluvien (fluocinolone acetonide intravitreal implant), a medication recently approved by Health Canada.  CDR is empowered to recommend to provincial and territorial governments whether Iluvien should be publicly funded for DME patients.
You do not need to have taken Iluvien to respond to this survey.  It should take only about 15 minutes to complete. Your input is vital to this process and to helping to ensure access to this treatment.
Your responses will NOT be personally identified.  All responses will be anonymously summarized as part of the overall submission to CDR.  The survey closes on Friday April 19, 2019.
If you have any questions about this survey, please contact Dr Jane Barratt at jbarratt@ifa-fiv.org.