Improving Community Supports to Reduce Loneliness and Social Isolation in Immigrants 65+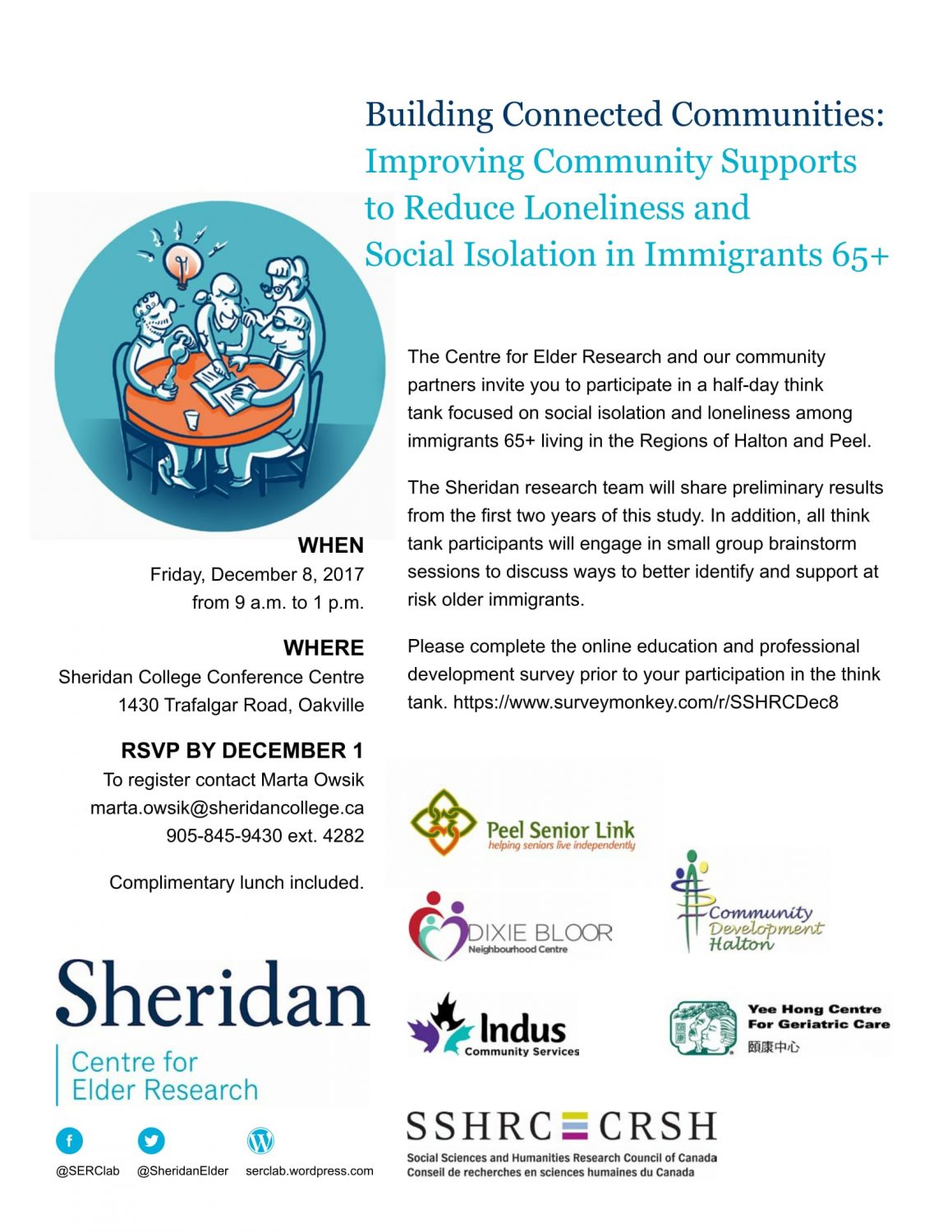 The Centre for Elder Research and their community partners invite you to participate in a half-day think tank focused on social isolation and loneliness among immigrants 65 years of age and older living in the Regions of Halton and Peel.
The Sheridan research team will share preliminary results from the first two years of this study. In addition, all think tank participants will engage in small group brainstorm sessions to discuss ways to better identify and support at risk older immigrants.
Please complete the online education and professional development survey prior to your participation in the think tank.