The 16th Global Conference Keynote Speaker
IFA to Announce Prof. Denise Eldemire-Shearer as Keynote Speaker at the16th Global Conference on Ageing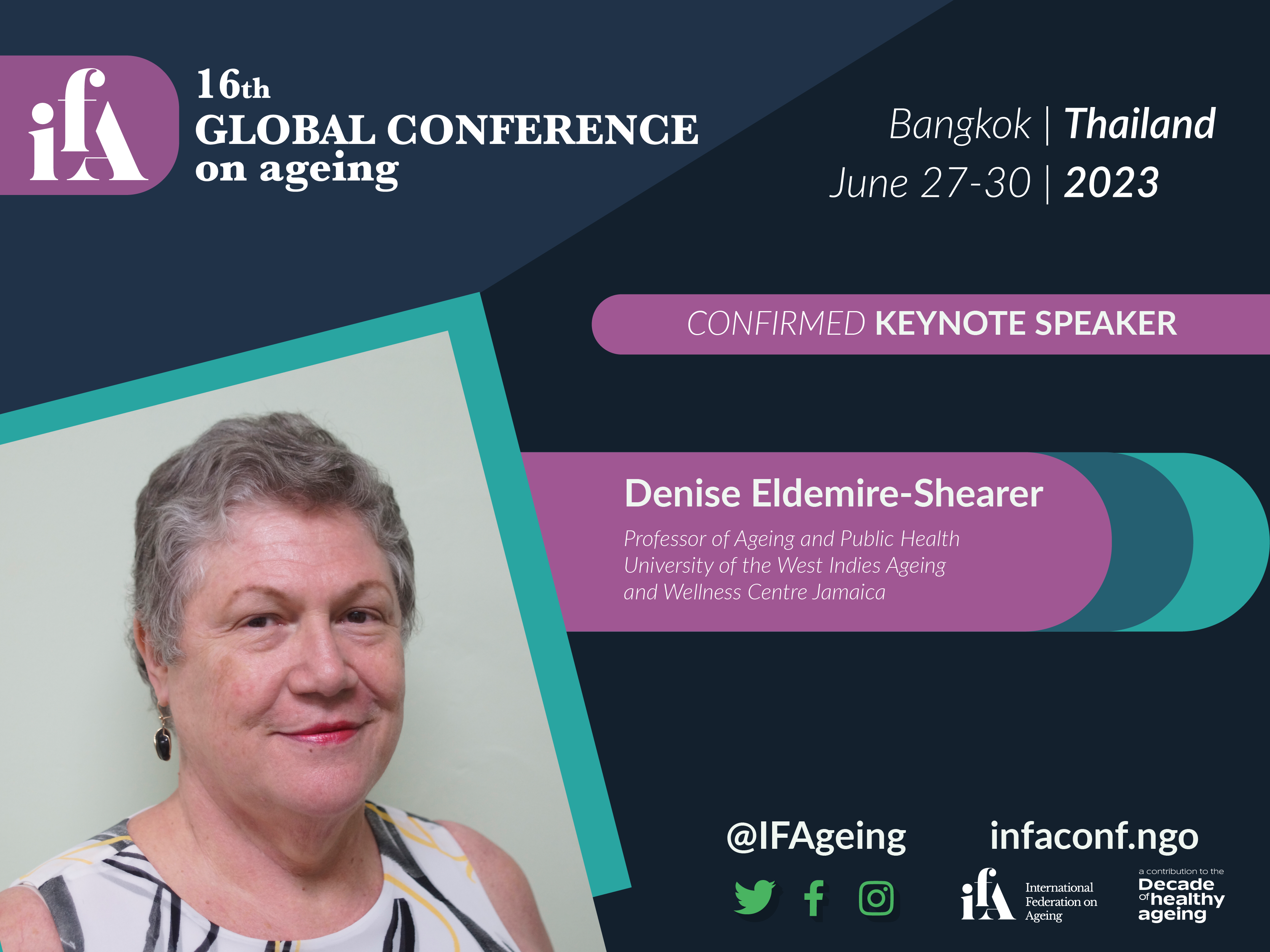 The International Federation on Ageing is pleased to announce Denise Eldemire-Shearer, Professor of
Ageing and Public Health at the University of the West Indies Ageing and Wellness Centre Jamaica, as the keynote speaker at the 16th edition of the IFA Global Conference on Ageing, held this year in Bangkok, Thailand from June 27-30.
Prof. Eldemire-Shearer has been working in the field of ageing since 1982, on behalf of older persons and ageing issues for over 40 years. Championing causes for senior citizens, she has spent decades engaging in researching, listening, and working on policy initiatives. She was responsible as Chairman of the National Council for Senior Citizens for Jamaica, launching a National Policy for Senior Citizens in 1997, which embraced the active ageing principles and the United Nations principles for older persons – including the gender and life course perspectives and the importance of intergenerational activities.