United Nations Side Event: February 2023
Prioritizing the rights of older persons for decent work, productive employment, and full participation in society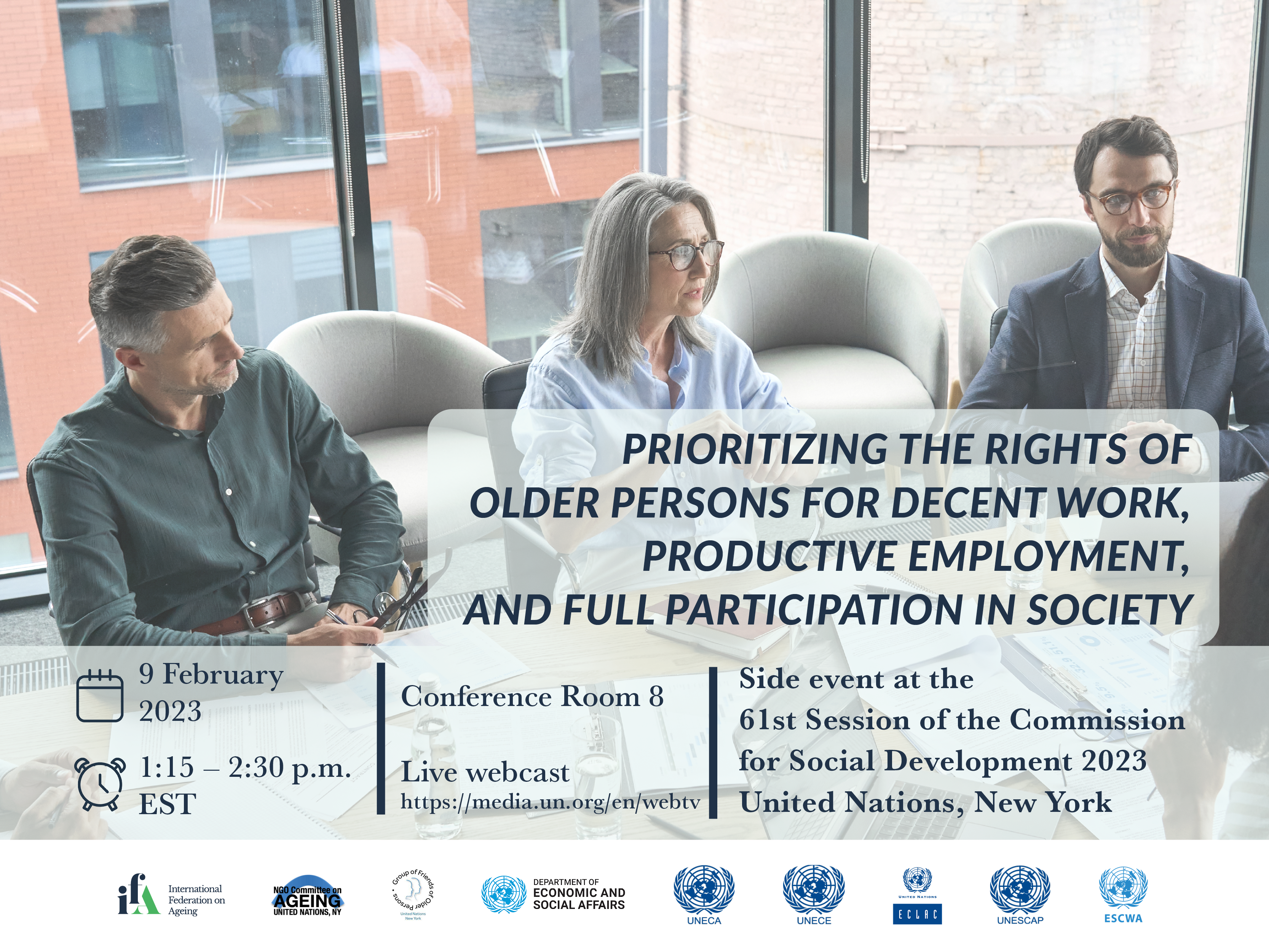 The International Federation on Ageing (IFA) co-hosts a side event at 61st session of the United Nations Commission for Social Development in New York.
This year, the priority theme of the 61st session of the Commission for Social Development calls for the creation of full and productive employment and decent work for all to reduce inequalities and advance recovery from the COVID-19 pandemic.
Despite efforts to empower older persons to participate fully and effectively in society, there are continued disparities in older people's ability to access labour markets, employment opportunities and social protection.
This side event aims to highlight the specific barriers faced by older persons in accessing full and productive employment and in enjoying equality of opportunity and treatment with other workers. The side event calls for strengthening the protection of the rights of older persons, including to specifically prohibit or seek to eliminate ageism in work, which is required to meet the objectives of Madrid International Plan of Action on Ageing (MIPAA) and the Sustainable Development Goals (SDGs).
Attend the Event
Thursday, 9 February 2023
1:15 – 2:30 p.m. EST