15th Global Conference on Ageing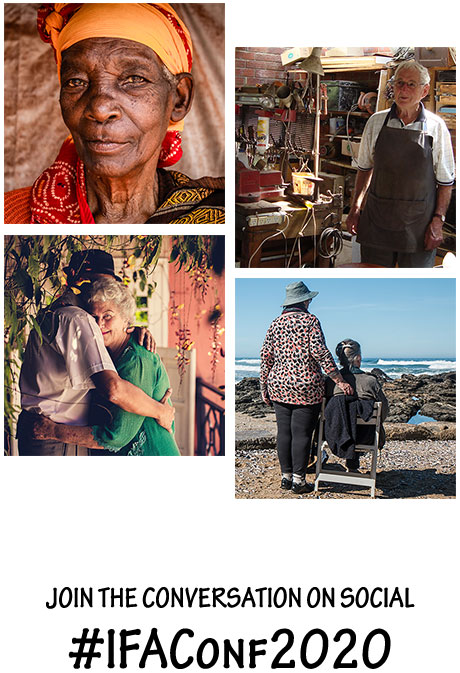 The IFAs 15th Global Conference on Ageing, entitled "Rights Matter," is an international platform to improve our understanding of age-friendly environments, to debate the solutions to address inequalities, to confront the reality of ageism, and to delve into what it means to enable the functional ability of an older person.
Driving the agenda of the world's population ageing takes connected, engaged and interested delegates from all parts of the world. Take action and be accountable to current and future generations of citizens who contribute a lifetime of experiences to society. The Conference is being convened at the Hilton Hotel and Suites Niagara Falls / Fallsview Casino Resort in Niagara Falls, Ontario, from 1-3 November 2020. The IFA is proud to be supported by an international network of partners and is committed to creating an environment that enables older people to do what they value through a deeper evidence-based understanding.
Under the title "Rights Matter", conference findings aim to respond to the intersection of the UN Sustainable Development Goals (SDGs) and the priorities of the WHO Global Strategy and Action Plan. The Conference will feature prominent experts presenting and discussing critical issues within the field of ageing, and presentations will be focused on four central themes: addressing inequalities; age-friendly environments; combating ageism and enabling functional ability.