Addressing Inequalities Summit – Report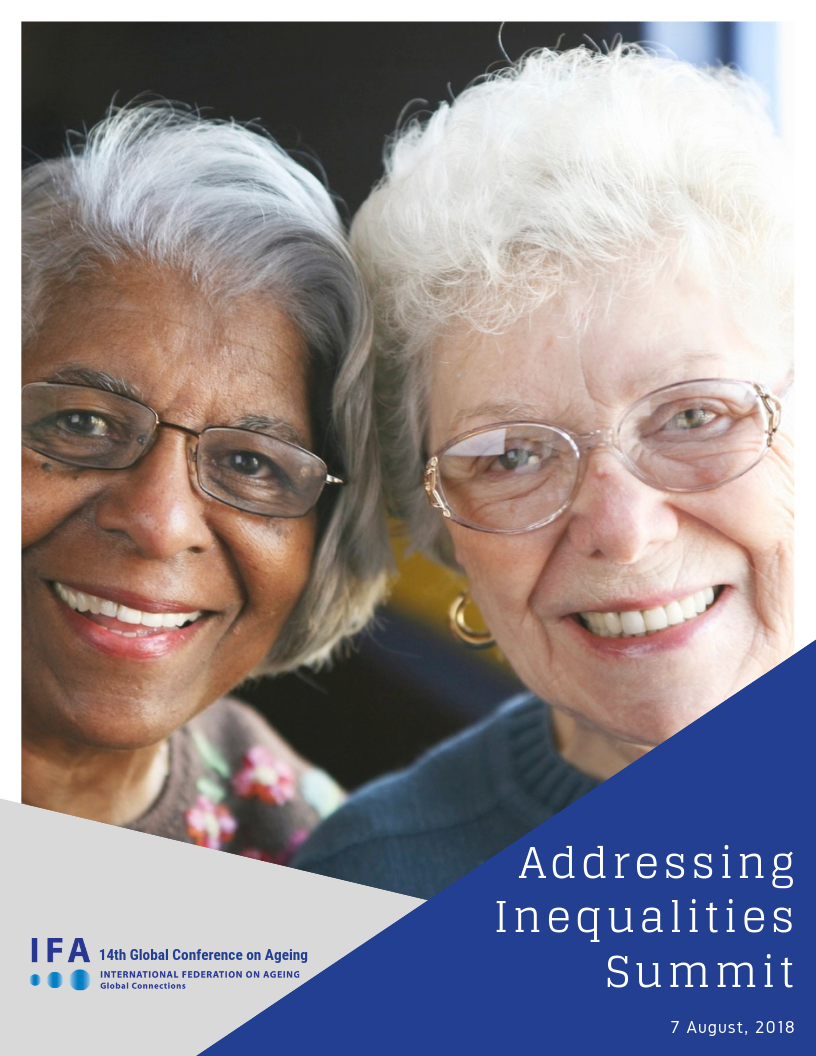 The Addressing Inequalities Summit, designed in collaboration with the Government of Canada, aimed to foster discussions among participants interested and committed to eliminating inequalities experienced by older people within marginalized subpopulations,  and took place in Toronto, Canada on 7 August, 2018.
Alongside a rapidly ageing global population, global inequality exists, and the diverse needs of older people are apparent. Society often understates the fact that life experiences significantly impact, and at times jeopardise, the health and ability of older people to meet their basic needs. Also, certain subpopulations of older people experience additional marginalization, which is known to further negatively impact their lives.
The Summit aimed to explore the experiences of older women, older Indigenous people, older prisoners, older immigrants, older people living in rural and remote areas, older homeless people and older LGBTQ2 people. Beyond these specific groups, discussions throughout also highlighted certain inequalities that people of colour, individuals living with disabilities and those living in poverty experienced while ageing.
To read the full report, click here.