Uniting Diverse Groups to Improve Adult Influenza Vaccination in Canada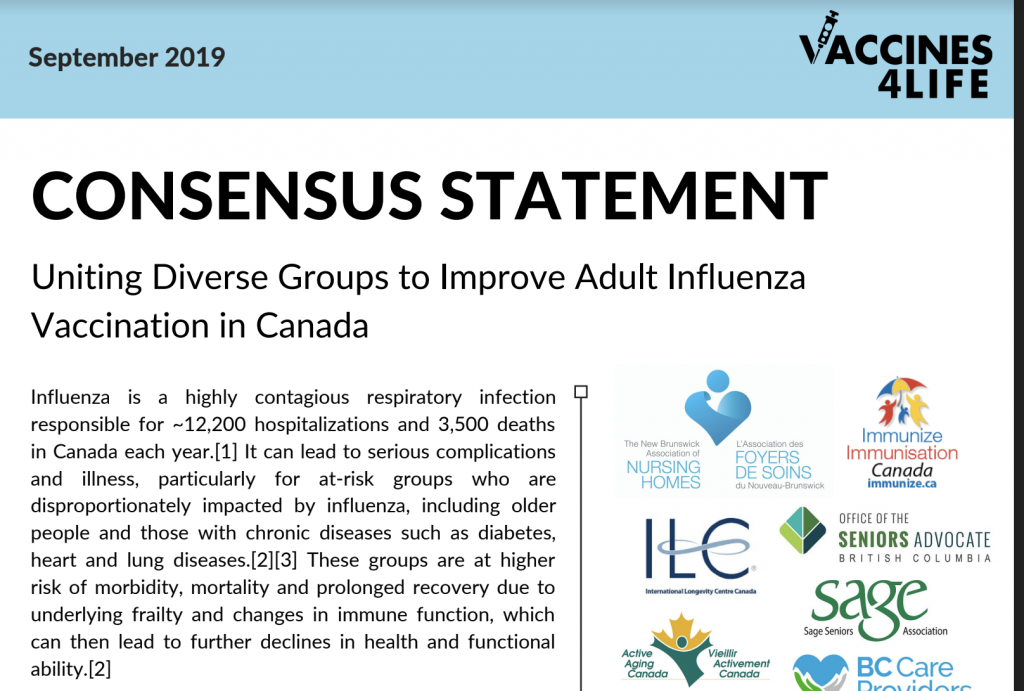 Influenza is a highly contagious respiratory infection responsible for ~12,200 hospitalizations and 3,500 deaths in Canada each year.[1] It can lead to serious complications and illness, particularly for at-risk groups who are disproportionately impacted by influenza, including older people and those with chronic diseases such as diabetes, heart and lung diseases.[2][3] These groups are at higher risk of morbidity, mortality and prolonged recovery due to underlying frailty and changes in immune function, which can then lead to further declines in health and functional ability.
The "Adult Influenza Vaccination: Calling Canadian Patient Organizations to Action" meeting* brought together experts and thought leaders across diverse disciplines and sectors. The aim of the meeting was to improve and mobilize knowledge on the importance of influenza vaccination for at-risk populations and identify opportunities to help build capacity to influence policy across Canada, working toward equal opportunity.
To read more, click here.