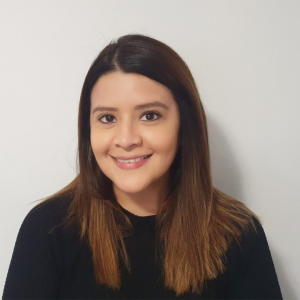 Berenice  joined the IFA team in 2020.
Berenice has a BA in Communications and Digital Media from the Instituto Tecnologico y de Estudios Superiores de Monterrey in Monterrey, Mexico and an MSc in Business and Management from the University of Strathclyde in Glasgow, Scotland, UK, where she graduated with honours.
Prior to moving to Canada, she lived in Scotland where she gained significant experience as a Marketing and Communications Specialist working with a wide variety of international clients alongside a great multicultural team.
Currently, Berenice is completing a Certificate in Business Communication at Ryerson University and is excited to use her skills and experience to make a strong impact at IFA.
Outside of the office, Berenice enjoys reading a good thriller and suspense book, dancing and painting. She is also a dog person, plant enthusiast and coffee lover.