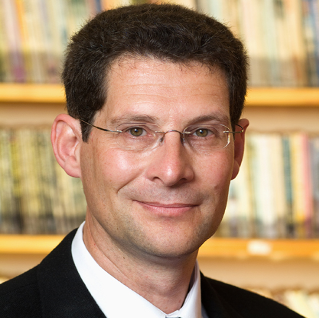 Jaco Hoffman (DPhil, Oxon) is Professor of Socio-Gerontology at North-West University (Vanderbijlpark Campus), South Africa where he leads the Ageing and Generational Dynamics in Africa (AGenDA) programme and Professorial Fellow at the Institute of Population Ageing, where he co-ordinates the UN endorsed African Research Network on Ageing (AFRAN).
AFRAN brings together African and international institutions and individuals from academia, policy and practice to develop and expand African research and training capacity on ageing.
He is an Honorary Professor in the Institute of Ageing in Africa, Department of Medicine, Faculty of Health Sciences, University of Cape Town, and was a past president of the South African Gerontological Association (SAGA) as well as founding member of the South African Older Person's Forum.  Jaco co-directs, with Prof Sebastiana Kalula (UCT), the International Longevity Centre (ILC) – South Africa.
Jaco is involved in various developmental programmes and initiatives in the field of ageing in South Africa.  Jaco's research experience relates to the Social Sciences (Sociology, Anthropology) broadly with specialisation in the multi-disciplinary field of Socio-gerontology (including topics like HIV/AIDS, poverty, [long-term] care, families, community development).  Overall, his academic project draws together all these different aspects of the (South) African reality to converge towards a deeper understanding of dis/enabling care environments for all ages.  Jaco's consistent departure point and contribution is a generational perspective across the life-course through qualitative research methods.
Jaco's further professional responsibilities include:
Editorial Board Member of the International Journal of Intergenerational Relationships: programs, policy, and research (Taylor & Francis); Journal of Population Ageing (Springer), Ageing & Society (CUP).
Panelist of several research funding bodies, including the National Research Foundation, South Africa; ESRC, UK; VIDI, The Netherlands.
Member of successive Scientific Programme Committees of the International Association of Gerontology and Geriatrics and the International Federation on Ageing as well as the International Sociological Association RC11 "Sociology of Aging".
Member of the Expert Group for the Revision of the AU POLICY FRAMEWORK and PLAN of ACTION on AGEING.