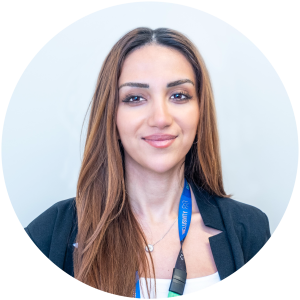 Roxana joined IFA as a project officer in 2022. She holds a Bachelor of Applied Science, specializing in Nutrition Science from Ryerson University, and is working towards a concurrent dual Master of Business Administration (MBA) and Master of Public Health (MPH). Roxana has been involved in many researchand policy-based projects in non-profit, governmental,and intergovernmental organizations, further developingher interests and skills concerning the social determinants of health, research, and health advocacy.
Roxana is experienced in the area of research, integrated with an empathetic driven mindset acquired from her professional experiences. She has worked in the Ministry for Seniors and Accessibility, supporting the program evaluation of the Seniors Active Living Centres, as well as has been directly involved in the development of the Trustworthy Artificial Intelligence Framework, supported by the Ontario Digital Service from the Ministry of Finance.
In her free time, Roxana loves to research, read, and hike. She enjoys travelling and loves to further develop her understanding of various cultures.
_________________
Contact:
rbadiei@ifa.ngo