Adult Vaccination in the Asia Pacific: Mobilising Policy and Practice Knowledge Expert Meeting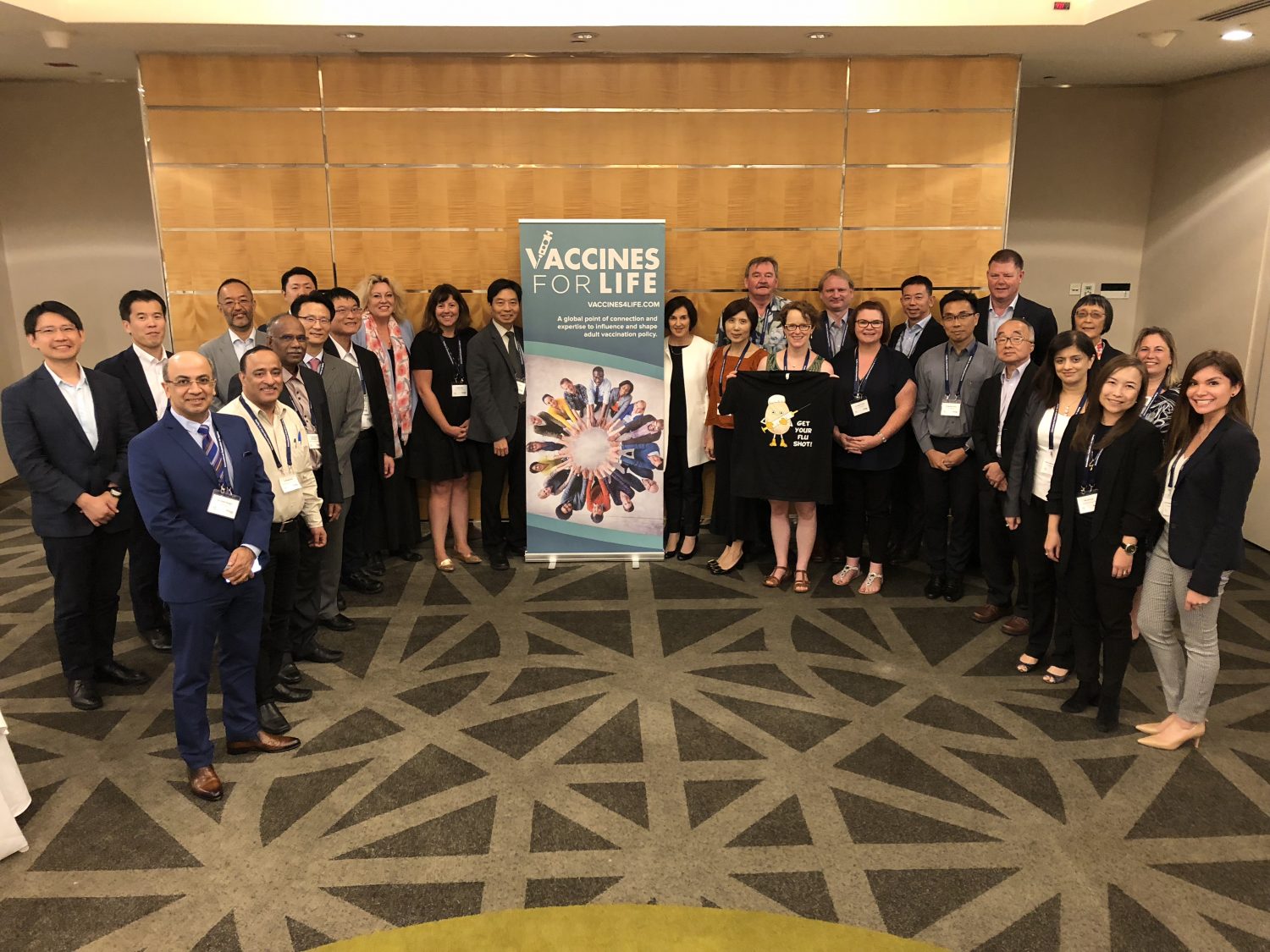 Experts from the fields of ageing, infectious diseases, public health, medicine and nursing gathered in Singapore recently to discuss adult vaccination uptake in the Asia Pacific region.  The IFA is all about helping to influence and shape policy so making the link between ageing and vaccine-preventable diseases from the Australia, Hong Kong, India, Japan, Singapore and China perspectives was enlightening and yet concerning with similar barriers across the countries represented.
Varying status of population ageing, vastly different population sizes and  socioeconomic and political backgrounds underpinned distinct health system infrastructure.  Appreciating this variation, delegates demonstrated their drive to improve adult vaccination uptake within their country, and to collaborate within the Asia Pacific region to support one another to expand and improve adult vaccination systems across the region.
Health promotion that includes a focus on disease prevention such as a comprehensive life course approach to vaccination is embedded in appropriate public education that addresses individuals at-risk and those healthy older people.
Delegates also noted the need to bolster research on adult vaccination, reliably and holistically demonstrating the effectiveness of vaccines, eliminating financial and physical barriers that prevent older people from being vaccinated, keeping up-to-date vaccination records, and working with knowledgeable health care professionals in the field.
Several crucial next steps aimed at developing more comprehensive vaccination systems that include improved awareness, education access and surveillance were identified.  Delegates agreed that there is a need to:
Encourage intergovernmental dialogue that identifies target groups requiring improvements in vaccination policy in order to improve adult vaccination uptake;
Create a program to provide vaccination education and tools to health care professionals;
Provide vaccination education together with colleges and universities to students working in the healthcare sector;
Build partnerships between countries in the Asia Pacific region to learn from one another to improve vaccination uptake;
Involve the media by finding avenues to attract media to the issue of vaccination and its importance to the overall health of individuals and communities.