Eye See You Celebrates Canadian Vision Health Month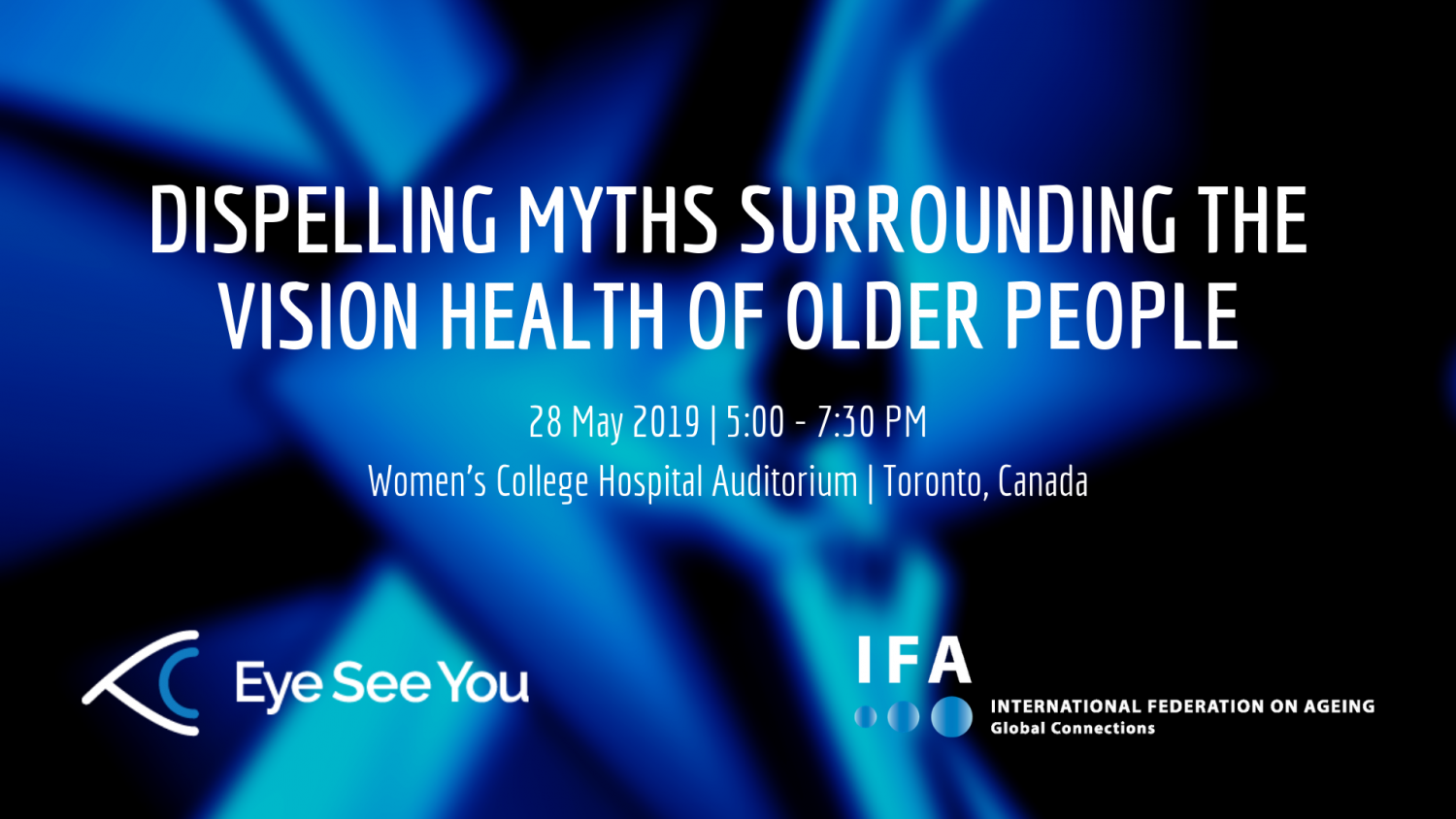 Over the last four years, the Eye See You campaign has informed and educated Canadian audiences about the importance of vision health.  Evolving out of a growing recognition that, with a nationally ageing population, the prevalence of vision loss in Canada is increasing.
This year, the IFA, on behalf of the Eye See You campaign and in honour of Vision Health Month, is delighted to announce Dispelling Myths Surrounding the Vision Health of Older People, a panel discussion featuring experts on Geriatrics and Vision Health taking place in Toronto, Canada on 28 May 2019.  This is a great opportunity to learn about matters related to vision health in a Canadian context. Don't miss the chance to register.
The Eye See You public awareness campaign aims to encourage discussion amongst Canadians, while increasing awareness on the importance of patient empowerment and physician autonomy.  By gathering insights, building awareness and stimulating action on health issues that matter to Canadians, the Eye See You campaign continues to mobilize and advocate for vision health.
In addition to a panel discussion, the Eye See You campaign is pleased to be able to share new information that showcases what Canadians think about vision health.  Make sure to follow the IFA on social media to have a firsthand look at these results.
Vision Health Month in May represents an exciting opportunity to build upon the 'Eye See You' discussion and further reinforce that vision loss can happen to anyone, at any age.  Join Canadians across the country in this important conversation, discussing the many factors that impact vision health and enable healthy ageing.
The Eye See You Campaign ensures that the national conversation this year and every year includes topics including improved patient education, affordable comprehensive screening and treatment and the critical role of a physician to be able to determine the safest, appropriate and most effective treatment for each patient.  Treatment decisions are not decisions for government but rather a conversation between the patient and their physician and based on sound scientific evidence to optimise functional outcomes.
Visit eyeseeyou.care to learn more about the work and access vision health resources from Eye See You partners.