How to Arrange Your Daily Schedule after Retirement
IFA GUEST BLOGGER: Anne Harris is an HR specialist working for londonlive-incare.com. She eagerly shares her knowledge with her audience on various blogs. 
—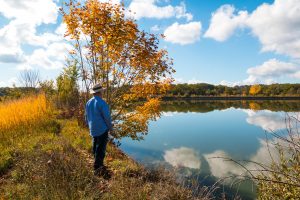 For many people retirement is a chance to finally do things they've always wanted, but the daily grind didn't allow them to do them. And then, there's that other group of people who don't want to get retired, because they don't know how to handle all the time they have on their hands.
That's why it's important to make a plan even before you sign the retirement agreement. Naturally, this list of things you're going to do once you become a pensioner should revolve around your own preferences and desires. Still, you can always take into consideration some additional advice. Here's what we suggest to happily replace your work days with your retirement.
Establish an invigorating morning routine
Your mornings have looked the same for the last forty years – you'd get up, do some personal hygiene, have breakfast, get dressed and go to work.
Now that you're about to be retired, it's important to reinvent that part of the day. The gist of these activities will still be done, but with a different end goal.
What you should aim for when you get up in the morning in retirement is to start your day in a refreshing way. The easiest method for that matter is to go for a light morning stroll. While doing so, you can also work out a bit along the way, just to keep your body in good shape. Also, at some point of your morning walk, it would be wise to practice some breathing techniques for better mental health. These activities will help you start your day with a fresh mind.
Those walking and breathing exercises will soon become an inevitable part of your start-of-the-day routine, just like that cup of coffee you're going to sip in the mellow morning sun after you've finished with your invigorating morning routine.
Make your evenings purposeful
Newly retired people often say that evenings are the most difficult part of the day. During that period people usually start feeling the fatigue and exhaustion from the daily errands and obligations. That's why it's vital to make your evenings purposeful.
In line with that, you should simply write down a few things you're going to do every evening. For instance, if you like to read, you can schedule a daily reading session from 6 to 7pm every day.
As opposed to that, if you're more into technical or practical stuff, you can work in your garden, water your flowers, or do some simple fixes around the house. Also, people who like sports can go outside and play sports, but carefully and only with the people of their age.
Moreover, if you like to do nothing, that's also legitimate, but it's better for you to do it outside. The last thing that seniors who have the lack of motivation should do is spend their evenings indoors. Going outdoors in the evening will give you more energy and inspiration for new things. Also, it can improve your social life, as well.
Think about your health in advance
When we're talking about health at the old age, there are many controversies in the public domain. Medicare has improved some things when it comes to the expenses that seniors deal with for hospital treatments. However, many elements in that field still remain either unsolved or simply expensive for a large number of US seniors.
Because of that, every pensioner-to-be has to check out the alternatives they can count on. If you've been saving to your private pension funds or you've collected assets for your life insurance, you'll probably be able to find a fine retirement home.
Even if you haven't saved that way, you can always go for some different solutions. For example, you can contact a live-in care agency or several care providers of that kind, to see what they're offering. If you're living alone as a retired person, you need to have a spare ace up your sleeve in case you need immediate care and attention. That's why you need to deal with such things in advance, just in case you need them.
Expand the circle of your friends
According to the survey conducted by AARP in 2014, a large number of older Americans suffer from loneliness. People get lonelier in their 40s, and that feeling of loneliness often gets stronger as they're growing older. When they get retired, it's highly likely that they'll have even fewer friends by their side than before.
Because of that, it's important for older workers to start expanding their circle of friends while they're still going to work. For instance, you can start learning a new language. Apart from the social benefit of such an activity, learning a new language while retired is beneficial for your brain, as well. Also, as you're making progress with the chosen language, you might want to go and visit a country where it's spoken. This will help you establish new contacts and expand your circle of friends.
Further, visit several clubs for the retired in your vicinity in the months before retirement and check out what services they're offering. They often provide tailor-made activities for pensioners that will increase the quality of your social life in retirement.
Conclusion
If you get ready for retirement before it comes, it's more likely that you won't suffer from any adaptation issues. Starting over with your life from day one of your life as a retired senior will give you a new perspective on your life and open a whole new world of interesting things you can do. Still, make sure that you take care of your health and nurture your social life. Our tips will help you welcome your retirement without desperation, as well as to start it in a positive and open-minded manner.