Reflecting on the United States 'National Honour our LGBT Elders Day'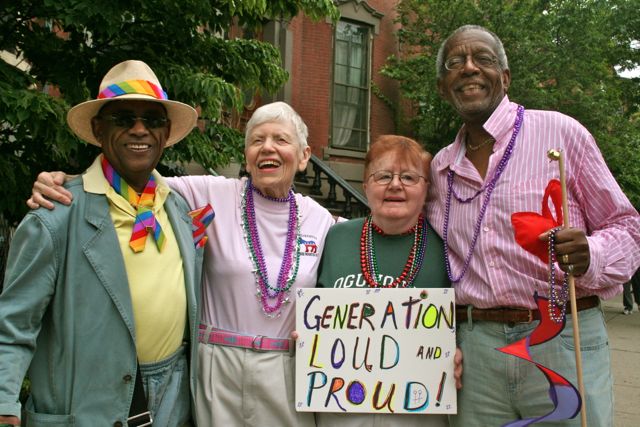 As the 50th anniversary of the Stonewall Riots, a pivotal turning point for LGBTQI rights, rapidly approaches there is perhaps no better time to reflect on the work, sacrifice and contributions of LGBTQI elders. On May 16th the United States celebrated 'National Honor our LGBT Elders Day' highlighting not only the progress that has been made but also the barriers that still exist, particularly for older LGBTQI individuals.
In spite of the criminalization, violence, homophobia and the profound loss associated with the AIDS epidemic, LGBTQI elders persevered in driving the agenda for LGBTQI equality. They refused to allow society to ignore their presence, pushing back on gender stereotypes and heteronormative culture more broadly. LGBTQI elders paved the way for new generations of LGBTQI individuals to not just exist but to flourish.
As Michael Adams, CEO of SAGE Advocacy & Services for LGBT Elders, discusses, it is of the upmost importance that the barriers LGBT Elders face today are brought to the forefront of the public consciousness and that advocacy efforts begin to address the unique needs of these individuals. The loneliness and isolation that many older individuals face is often exacerbated for LGBTQI Elders whose support systems are often smaller and punctuated by losses in earlier life due to the AIDS epidemic. Furthermore, LGBTQI Elders often face discrimination in long term housing and care facilities, forcing many to return to the closet they fought so courageously to escape.
In recognition of the 'National Honor our LGBT Elders Day' the IFA would like to reaffirm it's commitment to the inclusion and recognition of all individuals regardless of race, age, culture, ability, ethnicity, nationality, gender identity and expression, sexual orientation, religious affiliation, and socioeconomic status and invites individuals and organizations to join the IFA 'Older LGBTQI People Call to Action' to help address the inequalities faced by older LGBTQI individuals.