Succession Planting for Career Longevity
Submitted by: Peggy Salvatore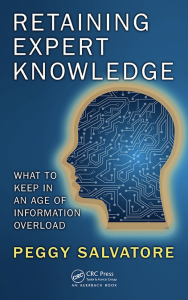 Author of a new book, Retaining Expert Knowledge: What to Keep in an Age of Information Overload by C&C Press. You can read more of Peggy's work at www.workingwithsmes.com 
---
As a newbie gardener, I subscribe to lots of gardening magazines and email lists to get up the learning curve as quickly as possible. This morning, I received an email about succession planting for a bountiful garden all season long. For those who have been cultivating a lifetime of knowledge, we also have waves of harvests. And it seems that the rules for succession planting in our gardens also make sense for succession planning for our lifetimes of contribution to the world around us.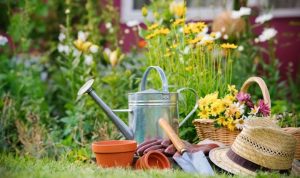 Growing meals throughout the season means consistently looking forward, and reaping harvests from your education and experience means looking forward, too.
Let's apply the 6 tips for choosing appropriate crops for succession planting to succession planning for your ongoing contribution to the world:
Rotate plants in season. After you have harvested the value of your education and experience in one career, use that bed of knowledge to prepare for your next adventure – be it volunteerism, consulting or starting an enterprise of your own. Your prior experience will help lessen the chance for failure.
Sow or transplant a small amount of seeds at one time at regular intervals. Make sure you have several little projects and interests in play for a well-rounded life. Your new business doesn't mean giving up your volunteering. One thing may always lead to another.
When planting late in the season, choose plants that can be enjoyed young. When you embark on an adventure completely new to you, choose one that you can enjoy immediately, like learning a few chords on the piano that allow you to play a simple three-chord song for immediate gratification.
Switch varieties for switching weather. As your life changes, or as your mind, body and emotions change, be prepared to try a new hobby, interest or career path more in tune with who you are becoming.
Consider how two plants share a space and interplant complimentary varieties. Think about the people around you, how you can build teams and community, and how you can serve others. Life is more fun lived with and for others.
Transplant and sow directly. Sometimes you want to take skills and abilities from other parts of your life and earlier career paths, and use them in your current pursuits. Some other things can be started from scratch so you can always be learning something new.
Life is, indeed, our garden to nourish, grow and enjoy. With some care, you can reap harvests throughout all its seasons as you continue to mature, contribute and participate while sharing your unique gifts, talents and experiences to leave everything better than the way you found it.